Hello from Michi no Eki Aso.
Aso has some great food specialties. They are so nice and delicious. You can surely enjoy Aso local specialties.
I will introduce some below.
◎ Takana
Takana is a Japanese traditional leafy vegetable. It is like mustard leaf. Aso Takana are grown using a high quality water that flows in the area.
We usually make Tanana pickles at home. Each homemade pickles taste different. There are a lot of Takana pickles and stir fried Takana with soy sauce and sugar you can choose at Michi no Eki Aso.
Cute and Funny Kumamon packages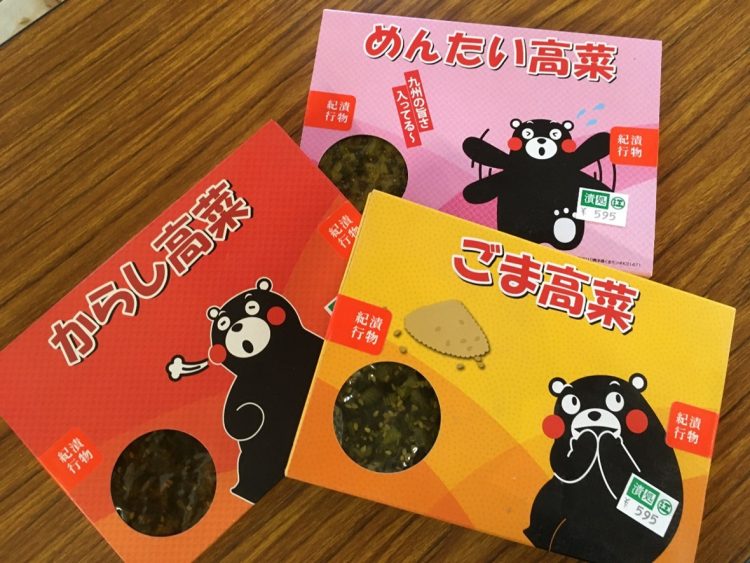 Takana with Mentaiko ( Mentaiko is salted cod roe )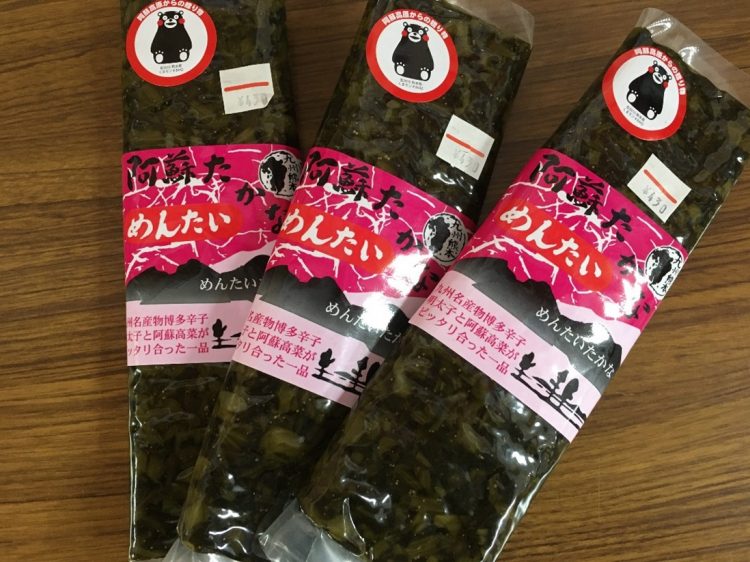 Packed Takana with 4 kinds of other pickles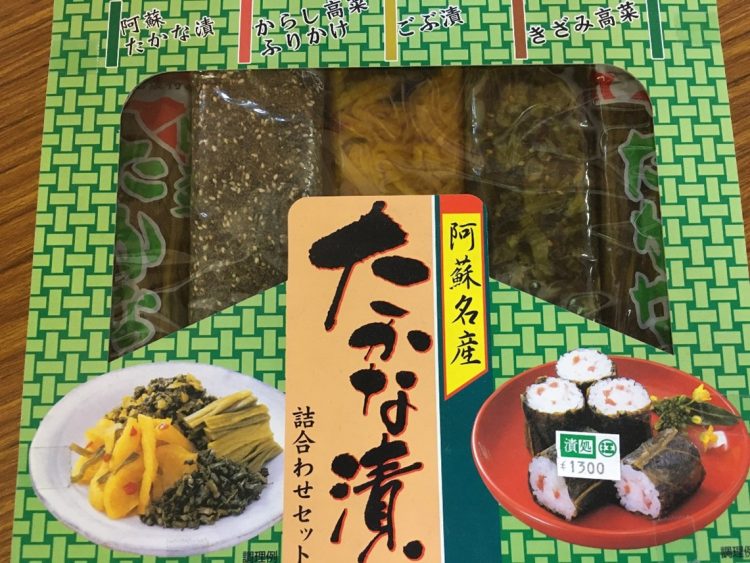 This is Takana Meshi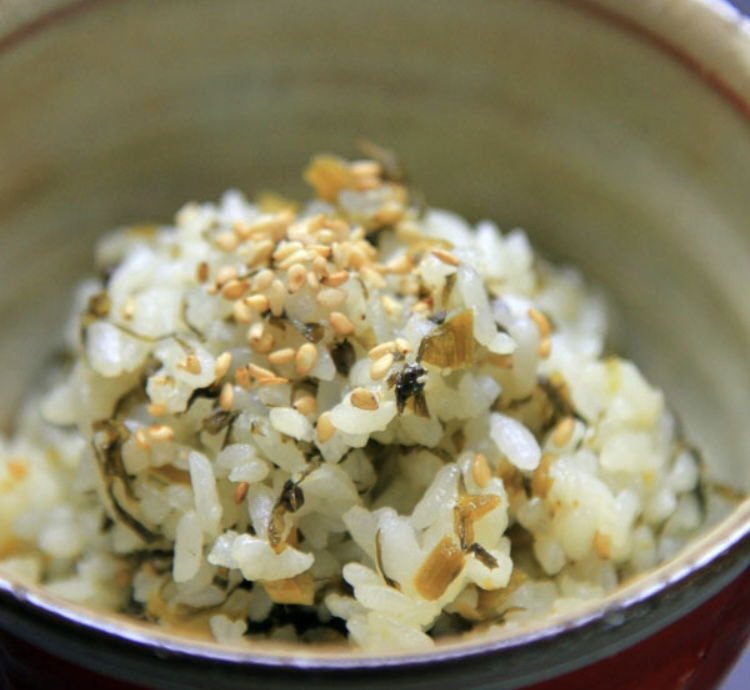 Takana Meshi is a bowl of rice with stir fried Takana. You can easily make it. You can just mix rice with Takana.
Yummy!
Next is 
◎Strawberry
There are many kinds of strawberries in Aso. They are sweet and fresh! Each strawberry producer has their own brand's names. I like these names.
This is Beni-Hoppe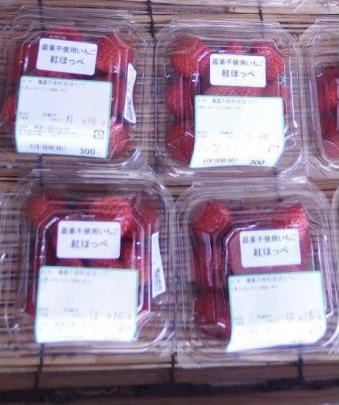 Beni means red and Hoppe means cheek.
So you can say "Beni-Hoppe strawberry is so red like your cheek and it looks so sweet♪"
This is Koi-Minori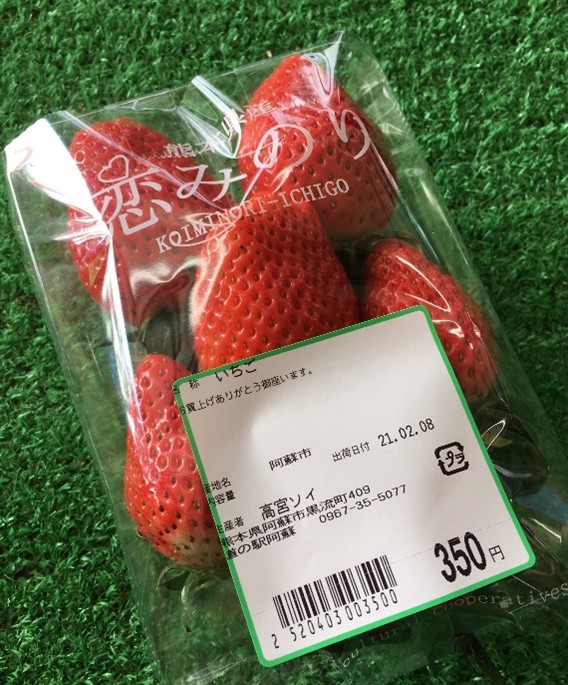 Koi means love and Minori means make your dreams come true.
So it is said that if you ate them your wishes might come true!? hahaha
This is Yuu-Beni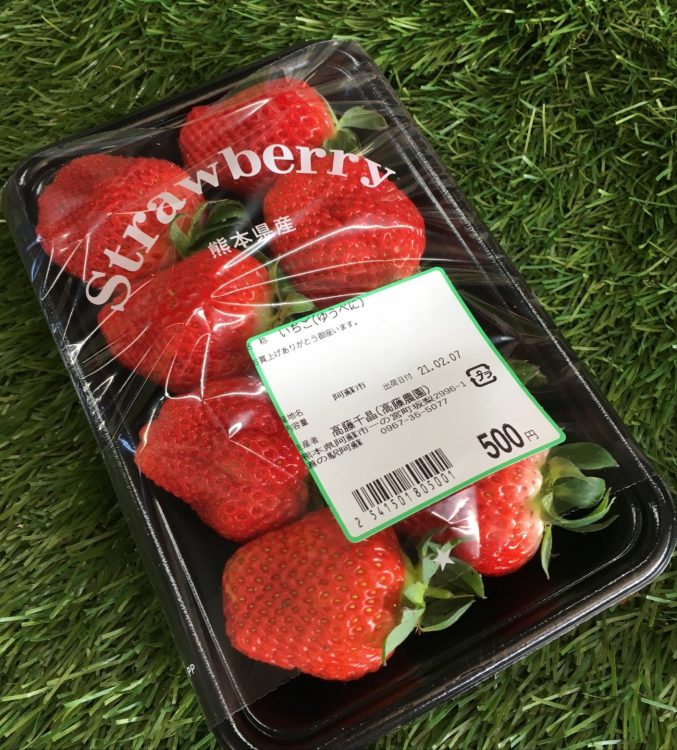 Yuu is a kanji for kumamoto's kuma and Beni means red.
This strawberry is Kumamoto's original brand so it uses the kanji "Kuma".
Japanese strawberries are named with these happy expressions. And they are super delicious. You should try them one day and see the adorable names!
Kirara