It's another rainy day here in Aso.
How's everyone weekend?
Food is always a daily essential and sometimes food makes one happy! Are you one of them? Many of you are always fond of Japanese bento, Lunch box isn't?
And there's so much you can find it here in Michi No Eki Aso especially when it comes to Aso local specialty which is call (名物料理~mei butsu ryou ri).
There are varieties from sweets to savoury and today I would like to share some of the popular items and the latest products just as lunch hours comes by.
We have the following new products which started to be on sale from 11 July 2020.
For sweets which cost JPY 150 each, these are adorable animal designed mitarashi dango (みたらし団子) which are rice dumplings in sweet soy glaze, isn't this creative? As most of you may know that mitarashi dango comes in skewered form, this are specially designed with creativity effort just like coffee art and to mould them into shape may not be that simple due to the chewy stickiness.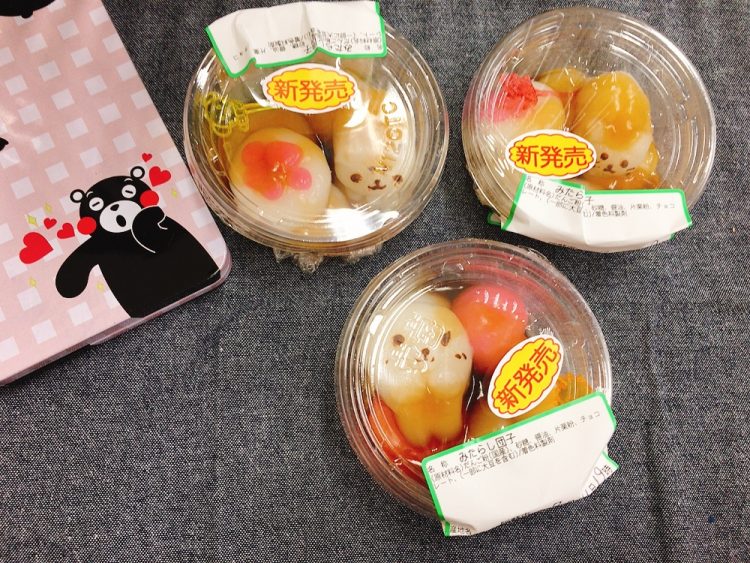 And we have Akaushi beef new products as follows: –
Below we have Yaki Shabu bento at a price of JPY 1400, we have tasted and tried them, tender juiciness of the meat simply mouth-watering and irresistible.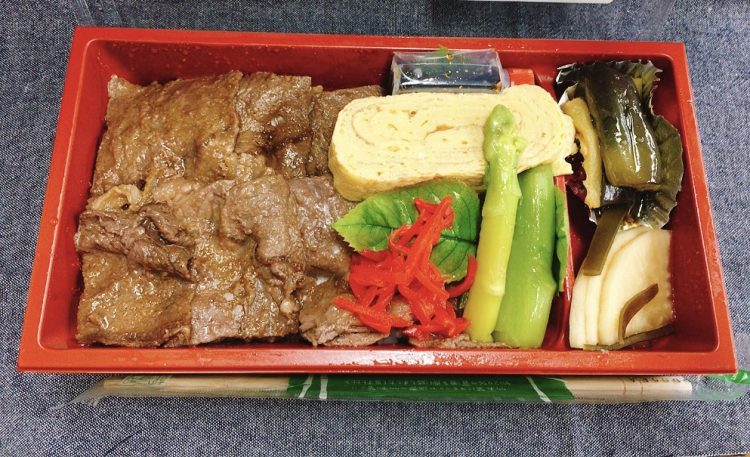 An easy quick munch serve in a cup, flavorful rice topped with Akaushi roast beef, in between with Okra (Lady finger), omelette in strips and sweet mini tomato at a price of JPY 500.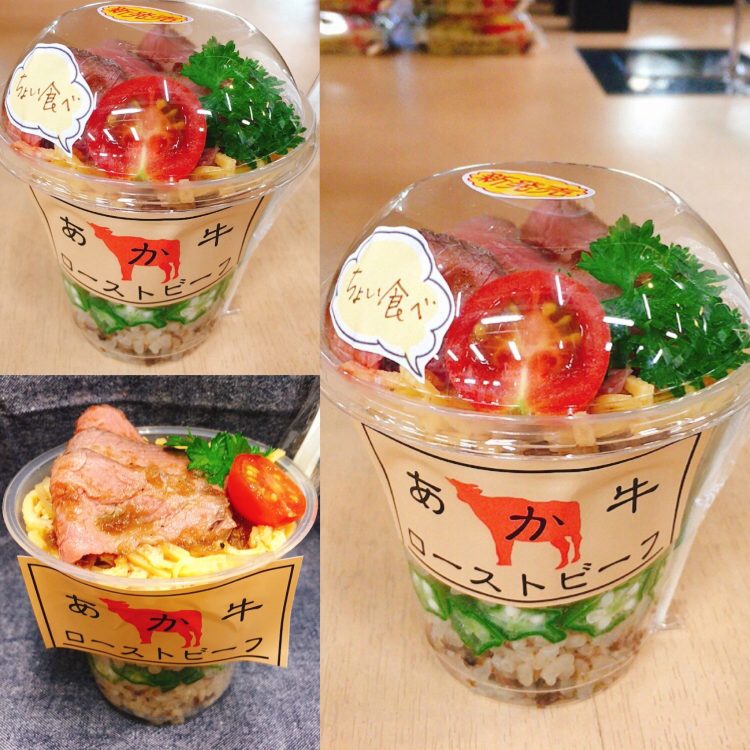 And below a voluminous lunch box also featuring Akaushi and this time in minced meat form made into cutlet serve together with side dish vegetables at a price of JPY 700.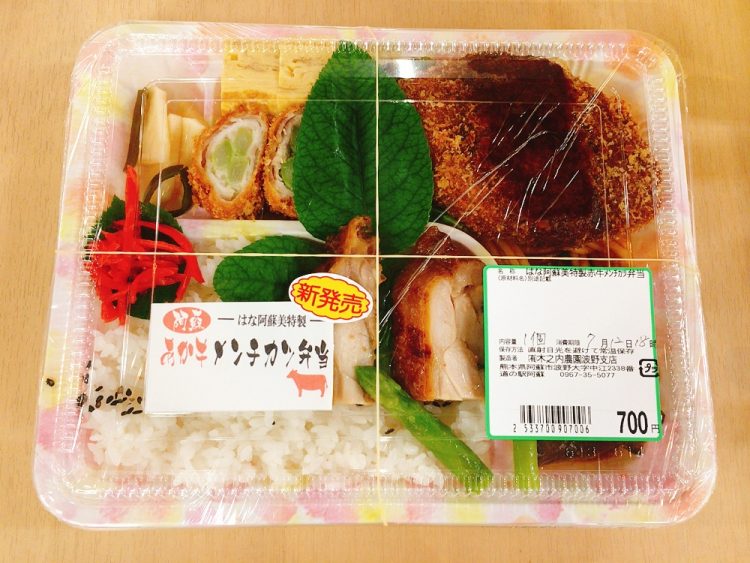 Are you drooling away just simply looking at these pictures?
When you come to Aso, consuming Akaushi beef must be in your to-eat-list item!
There are various way to enjoy it as you can find it cooked and served in the bento by Aso locals, and each has its own unique taste.
To those who may not know that Aso Akaushi cattle are fed with plenty of good-quality grass from the vast grassland and they are brought up leading carefree lives. It has a lot of lean meat with moderate fat content, tender. a good taste and is a healthier beef. If you are a beef lover, Akaushi would definitely be a better choice for you!
Aso's grasslands have been preserved for a period of thousand years through grazing and burning off the fields. Eating one Akaushi cattle is connected to the protection of two hectares of Aso grassland which means while consuming Akaushi beef; you are at the same time contributing to the beautiful landscape of Aso!
We are waiting for you here in Michi No Eki Aso!
☆Yoshimi