Greetings to All!
Yes, it is still rainy season here in Aso which does sometimes makes one feeling blue, well despite so, let's talk about nature and beauty!
If you notice here in Japan, we often see hydrangeas which is known as Ajisai (紫陽花) which are popular flowers during the rainy season. This flower signifies the beginning of rainy season and a beginning of summer season too. And their blooming season is from June to July depending on the area.
Just like the Ume flower blossoms, follow by the Sakura which signify the arrival of Spring, during rainy season, Ajisai flowers viewing is popular here in Japan. And they come in various colors such as white, dark blue, green, light pink, blue, purple and etc and there are so many different species of such Ajisai flowers and amazingly on the website below showing almost 300 types of Ajisai flowers.
Types of Ajisai flowers link ⇩
http://hananotechou.raindrop.jp/index-hydrangea.html
Did you know that the color of the hydrangea is said to be determined by the pH value of the soil, and it is said that the soil in Japan is slightly acidic and blue to blue-violet hydrangeas are commonly found in Japan and there's different meaning to each color of hydrangea and this was something new which I learn from my Japanese colleague.
Let`s get to know the language of hydrangea flowers and you may use them to express your feelings. Different colors of hydrangea has various flower languages.
Doesn't it look like an expressive flower?
And let's look at the language of flowers on what it symbolizes and by the way, in Japanese, it is call (花言葉-Hana kotoba).
White hydrangea symbolizes tolerance.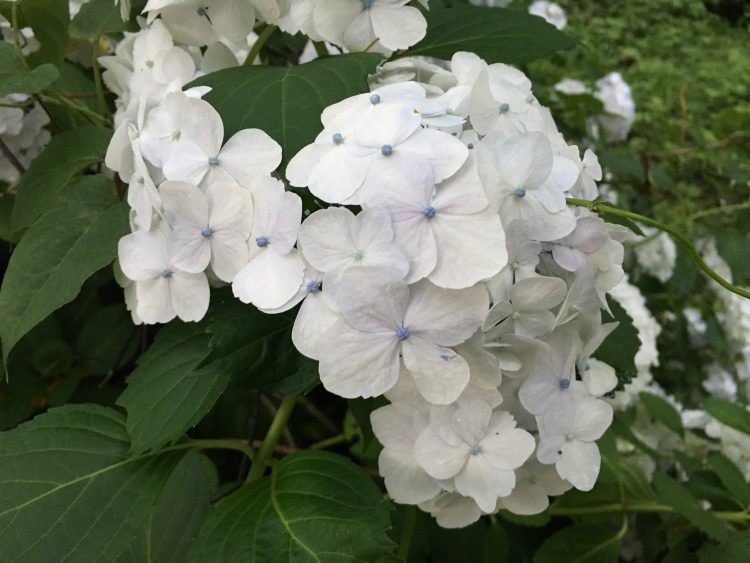 Blue hydrangea symbolizes patience and love.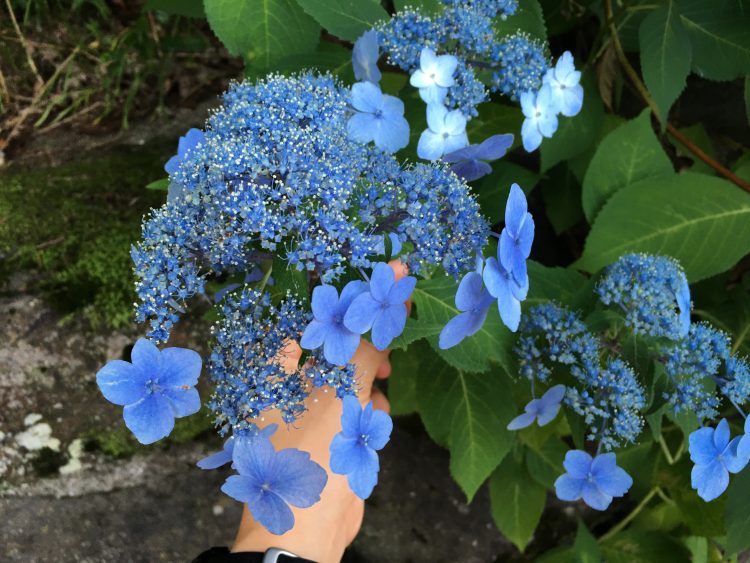 Pink hydrangea symbolizes energetic woman.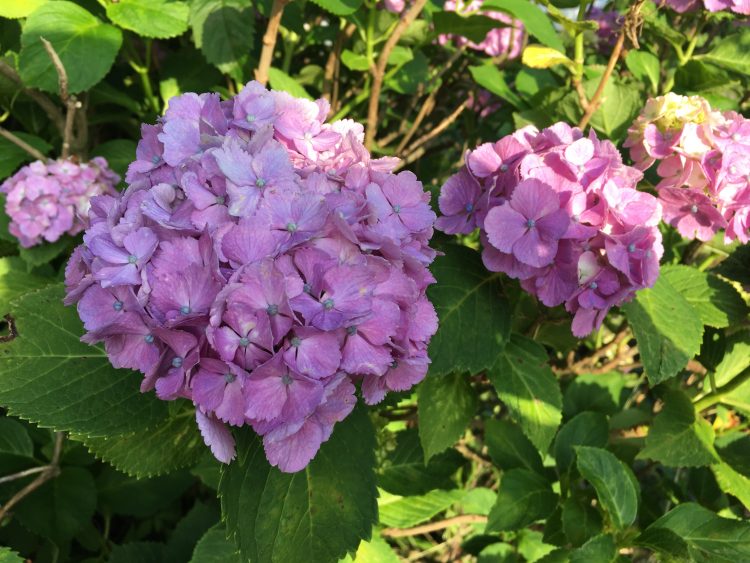 And some of them purchase fresh hydrangeas at a flower shop and enjoy decorating them according to their mood. Would you like to decorate some of such flowers in your home too?
Above are some beautiful pictures taken during my run when the rain happened to stop for me to enjoy viewing these flowers.
Hope these pictures brightens up your day.
See you in Aso soon!
Ÿǒsħĩḿį ~ ☆