If you visit the section local food specialties on this website, you'll find, in addition to Akaushi beef, dagojiru and takana. If you want to know more about these specialties you can just read the brief descriptions of that section or click here for a direct link.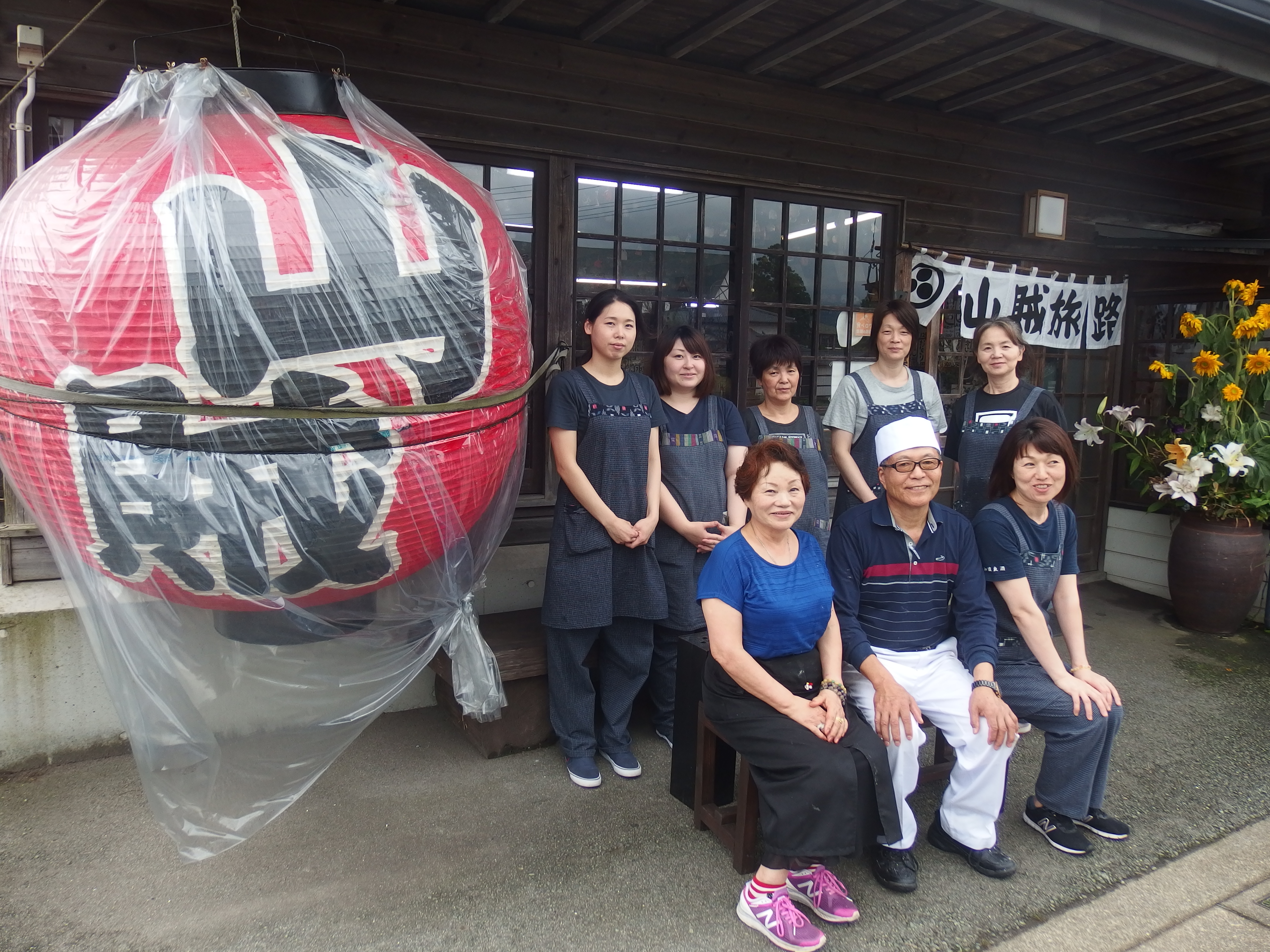 Yesterday I had the chance to go to a restaurant called Sanzokutabiji. I went there to write an article for our next edition of Akaushi no Akubi (autumn edition) but since it will be a simple introduction all in Japanese, I decided to introduce this restaurant on this blog as well.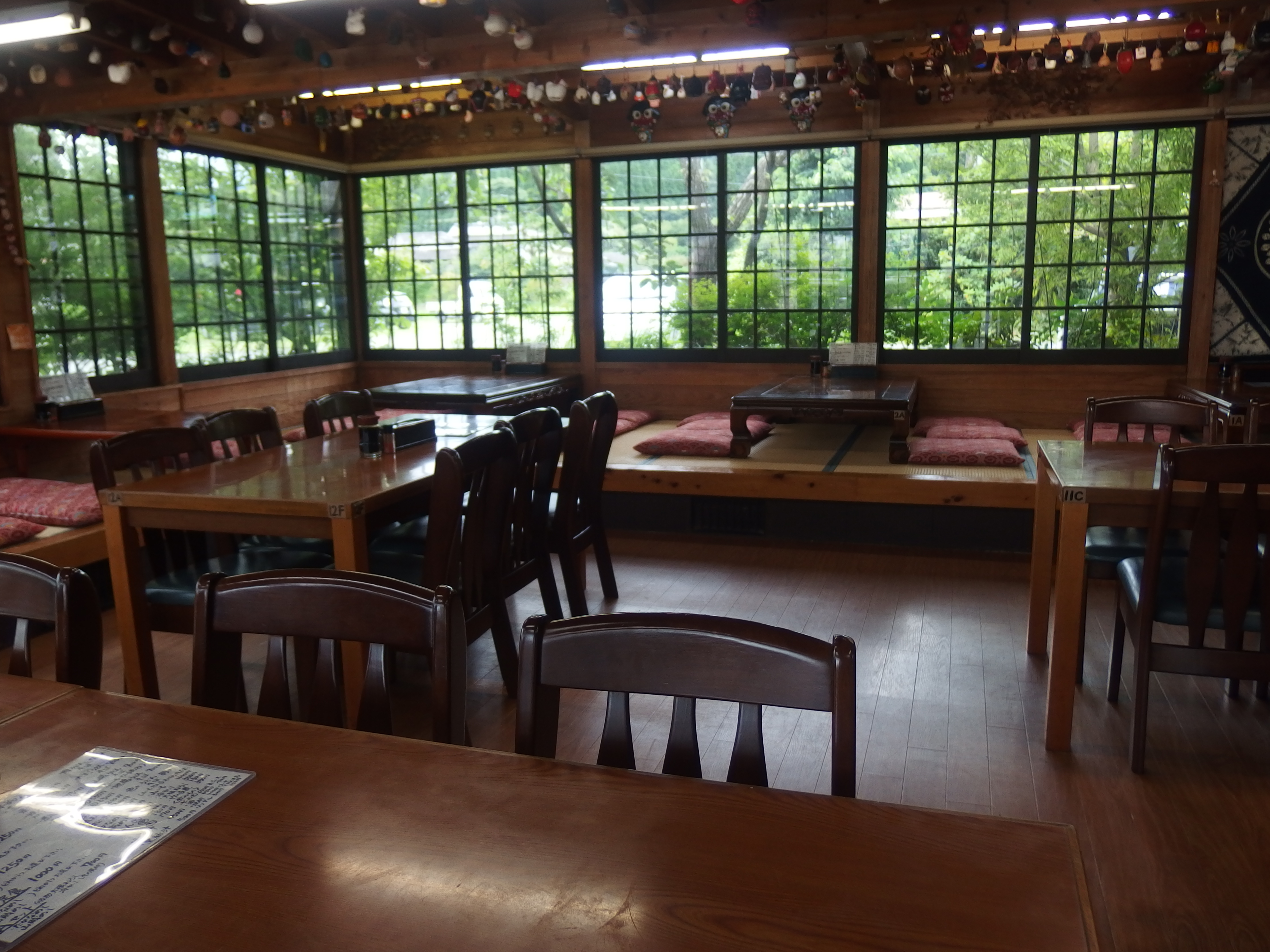 Sanzokutabiji is situated about 20 minutes by foot from Aso station. It's on road 57 so it's really easy to find. This is also a nice old building with a great traditional atmosphere. You'll see like a huge traditional red lantern near the entrance so you can't miss it. The inside of the restaurant feels also traditional. You can choose to seat at a table or on tatami. There are also many old figurines hanging from the ceiling. This is exactly the kind of environment where I like to take my time and enjoy a meal.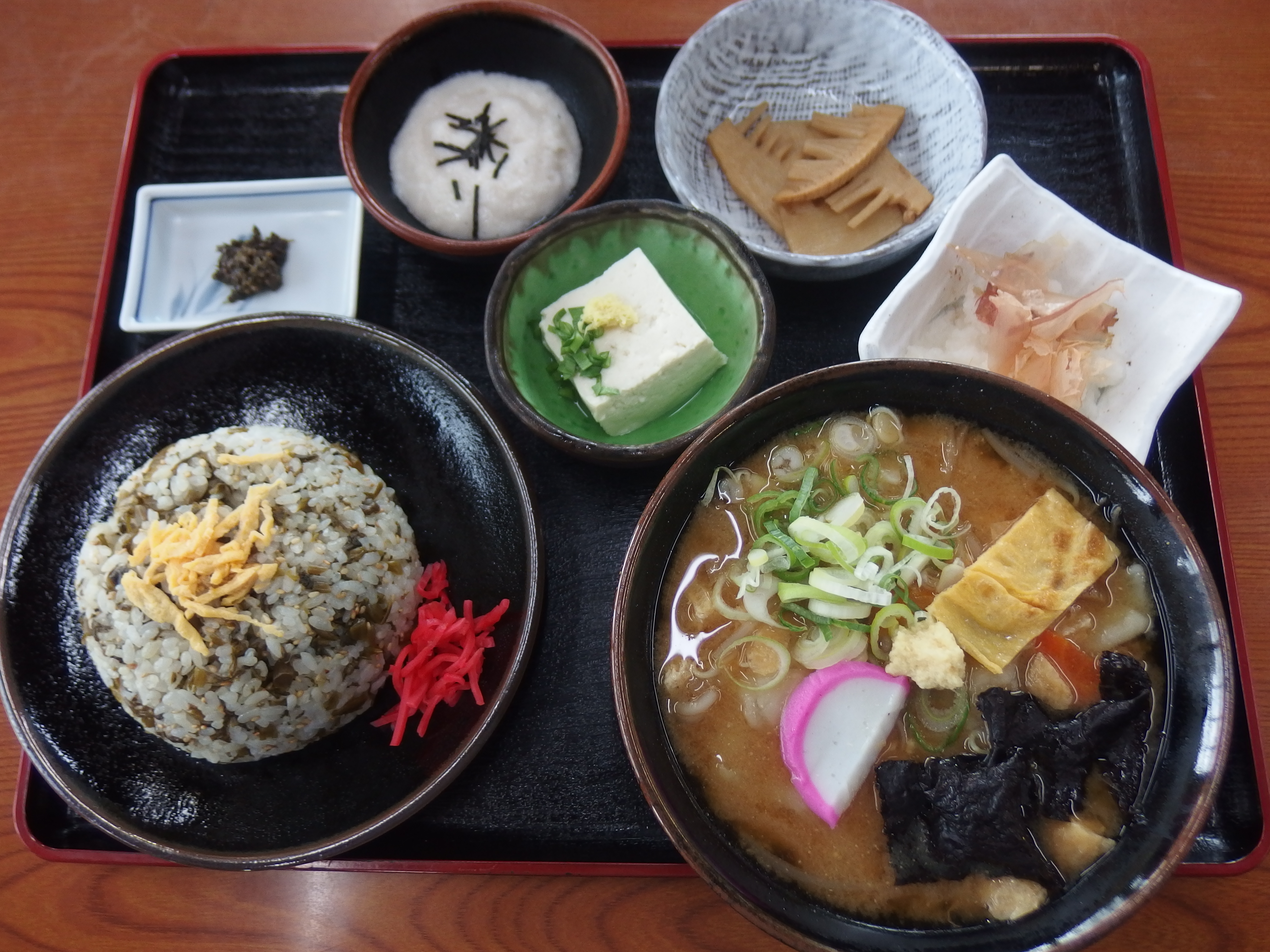 I got the Dagojiru set which costs 1250 yen. This set includes a dagojiru soup and takanameshi (a ball of rice mixed with takana pickles). The quantity is really good and I can say that I was full after eating everything! And this is also very good! My favorite is the takanameshi. Even if it looks very simple, it tastes great! Enjoy the pictures and if you come to Aso one of these days, please try some local cuisine!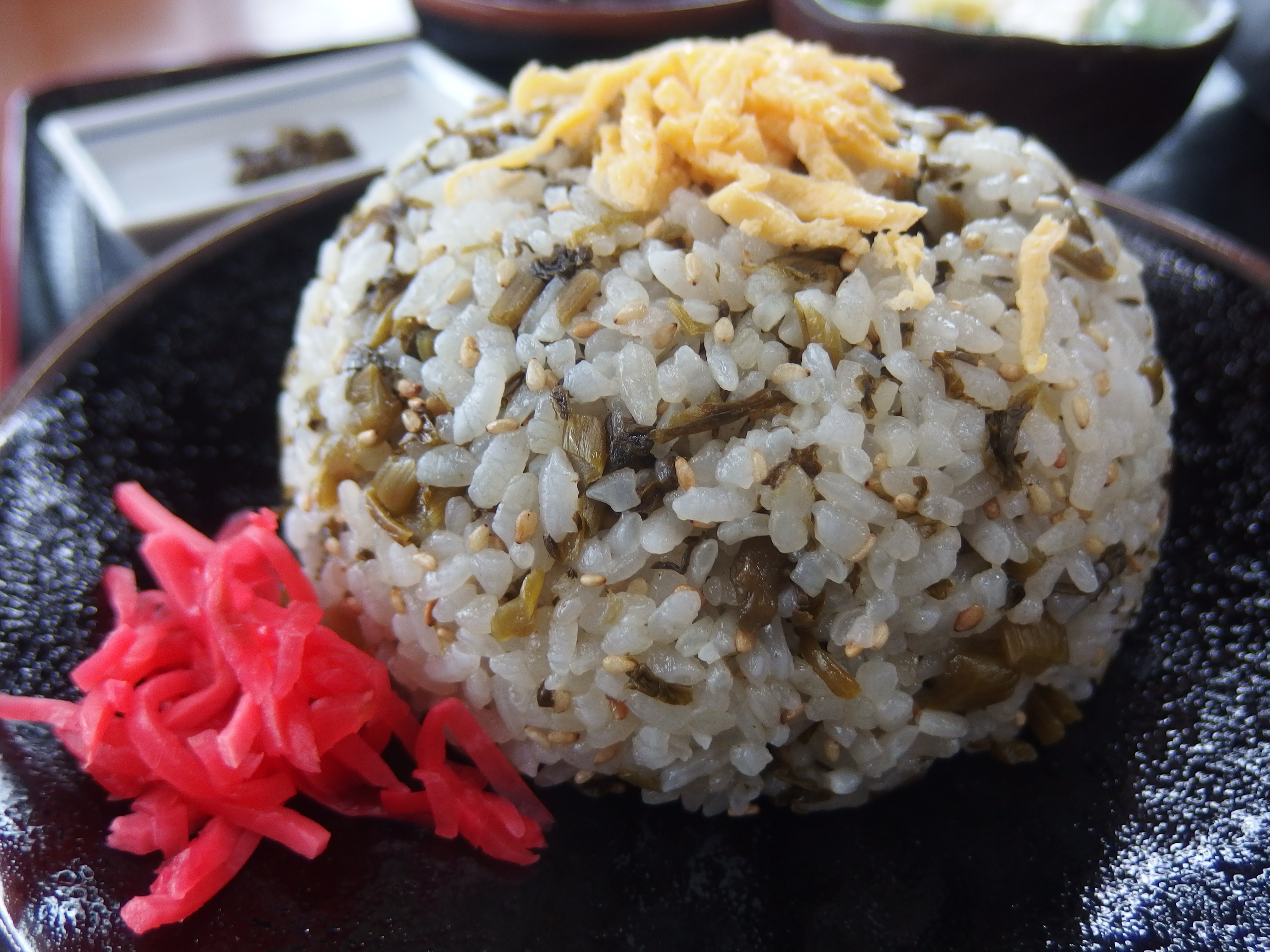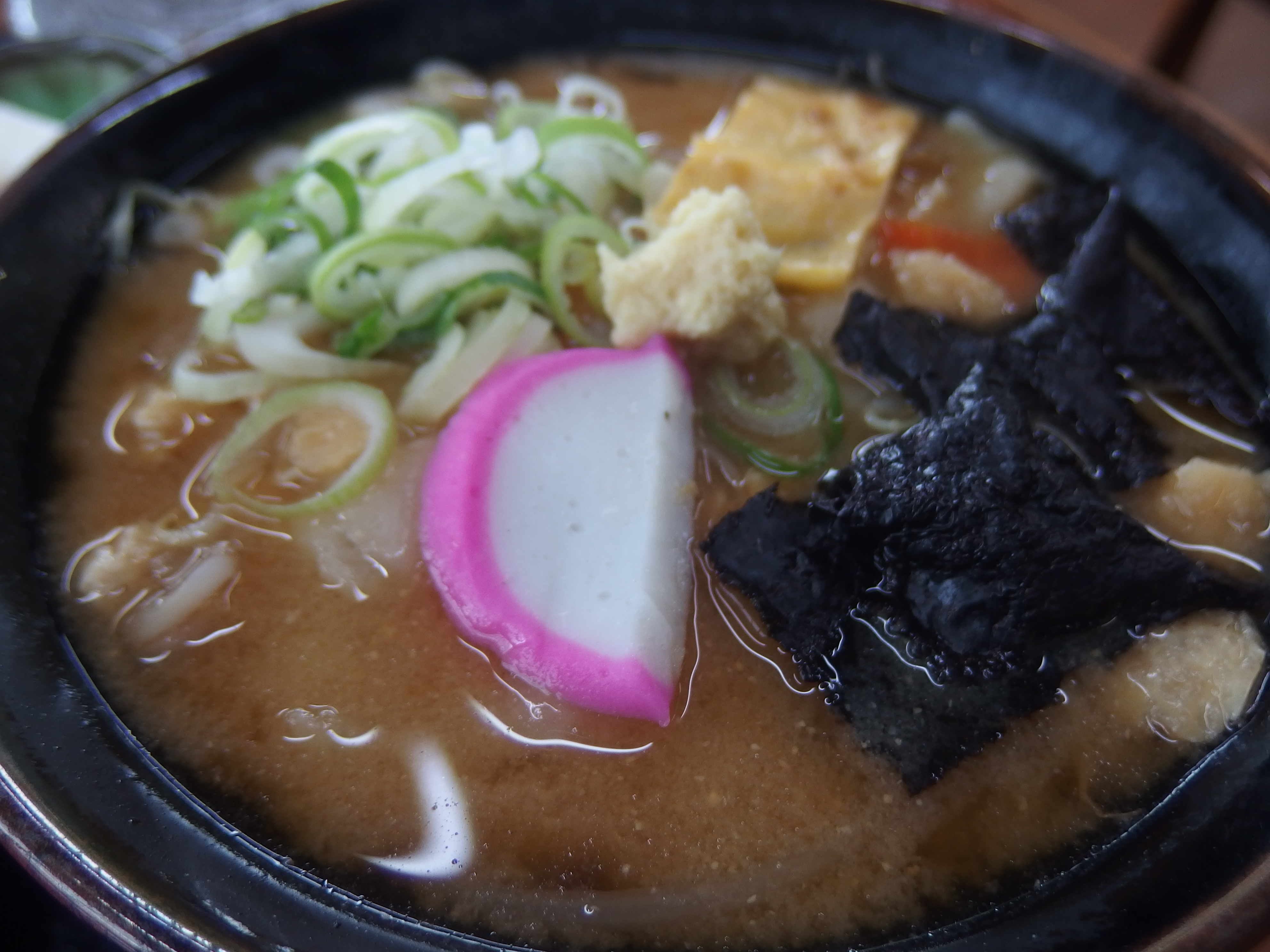 Franck.