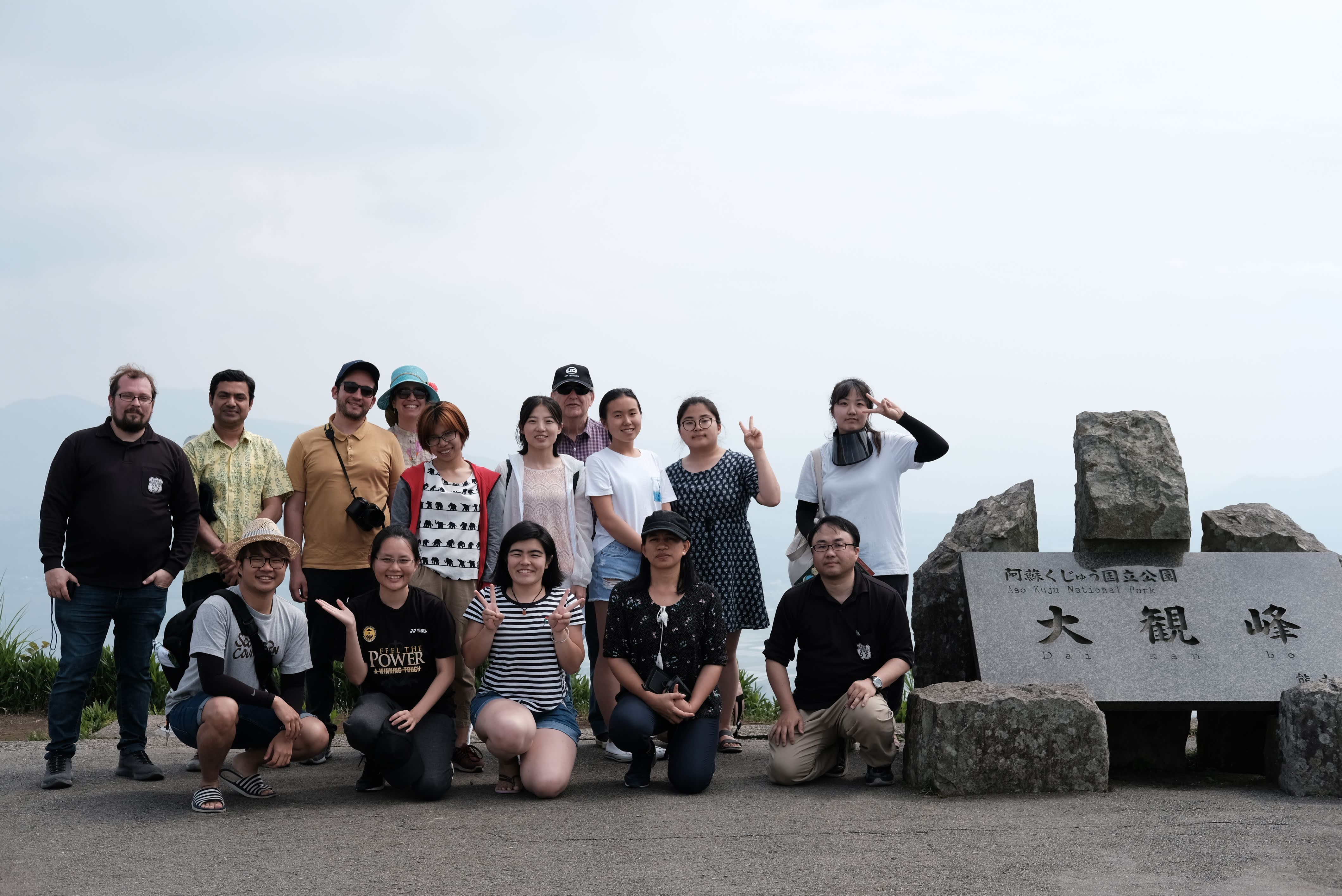 Our last Let's discover Aso event was held just a few days ago. The event gathered 13 participants from 10 different countries and living actually in Kumamoto prefecture. Three Assistant Language Teachers were also there for the first part of the day. This time we selected less participants because the main activity and also the main attraction of this day tour was to experience traditional rice planting with children from the YMCA Kurokawa Kindergarten.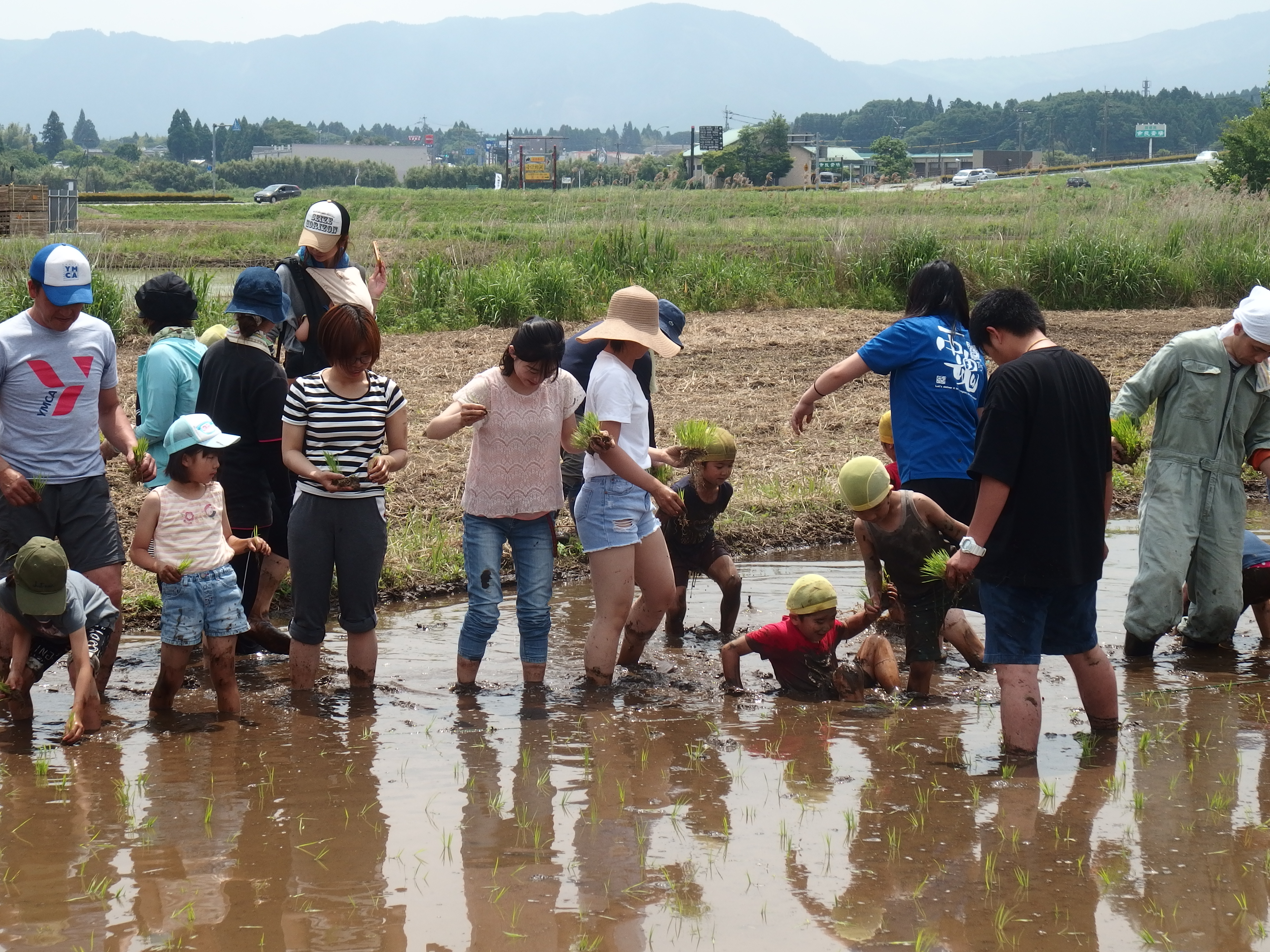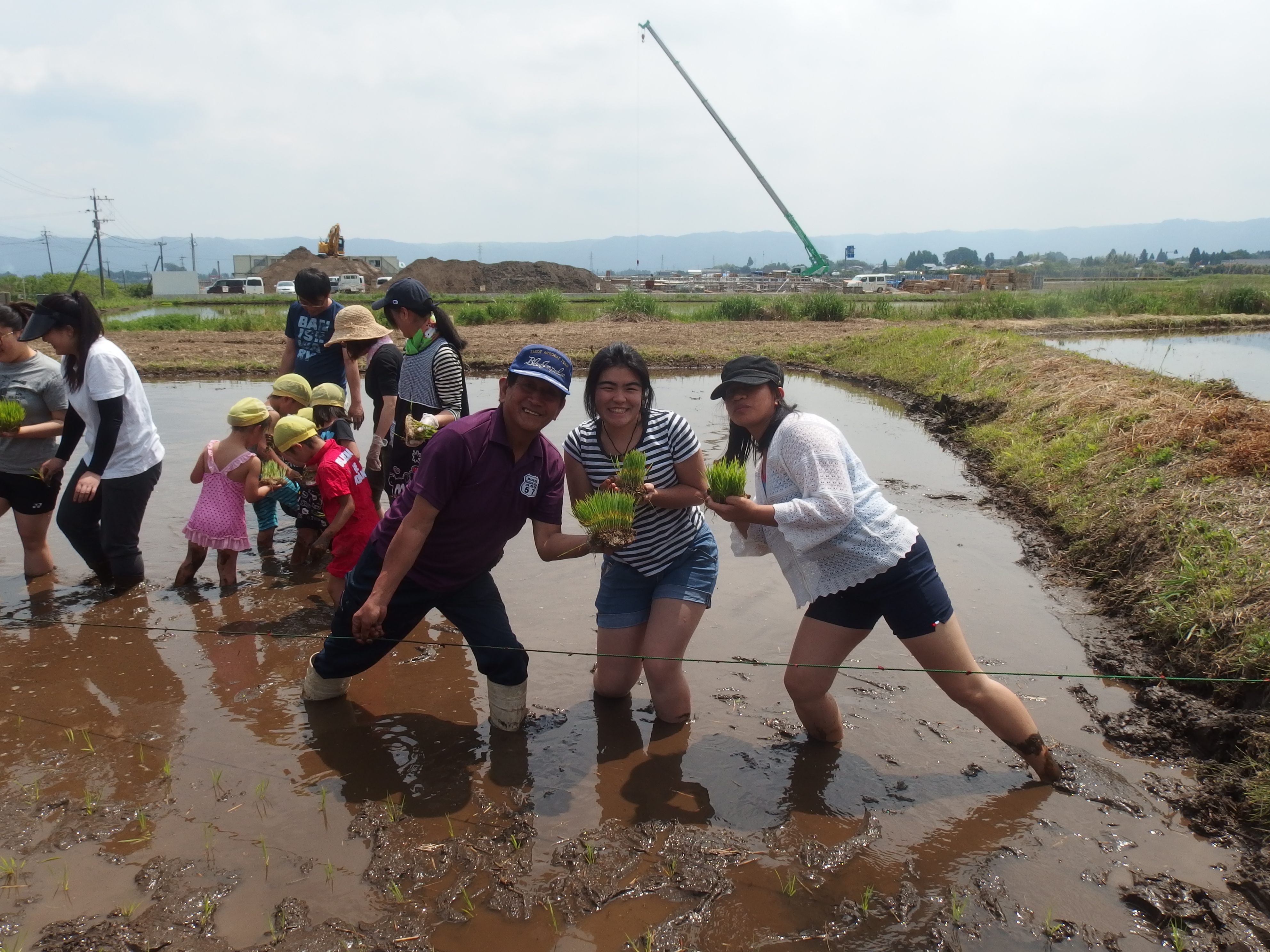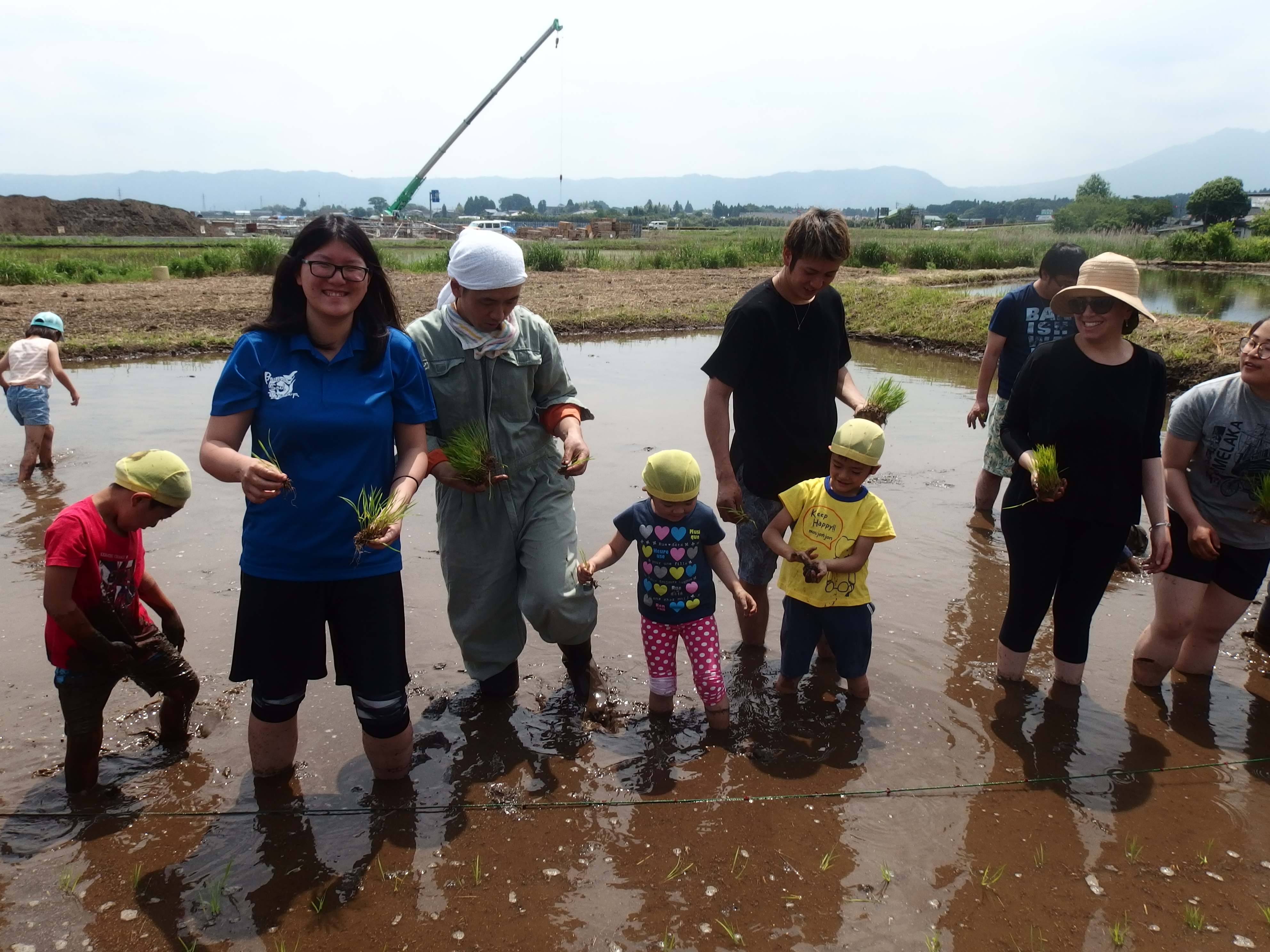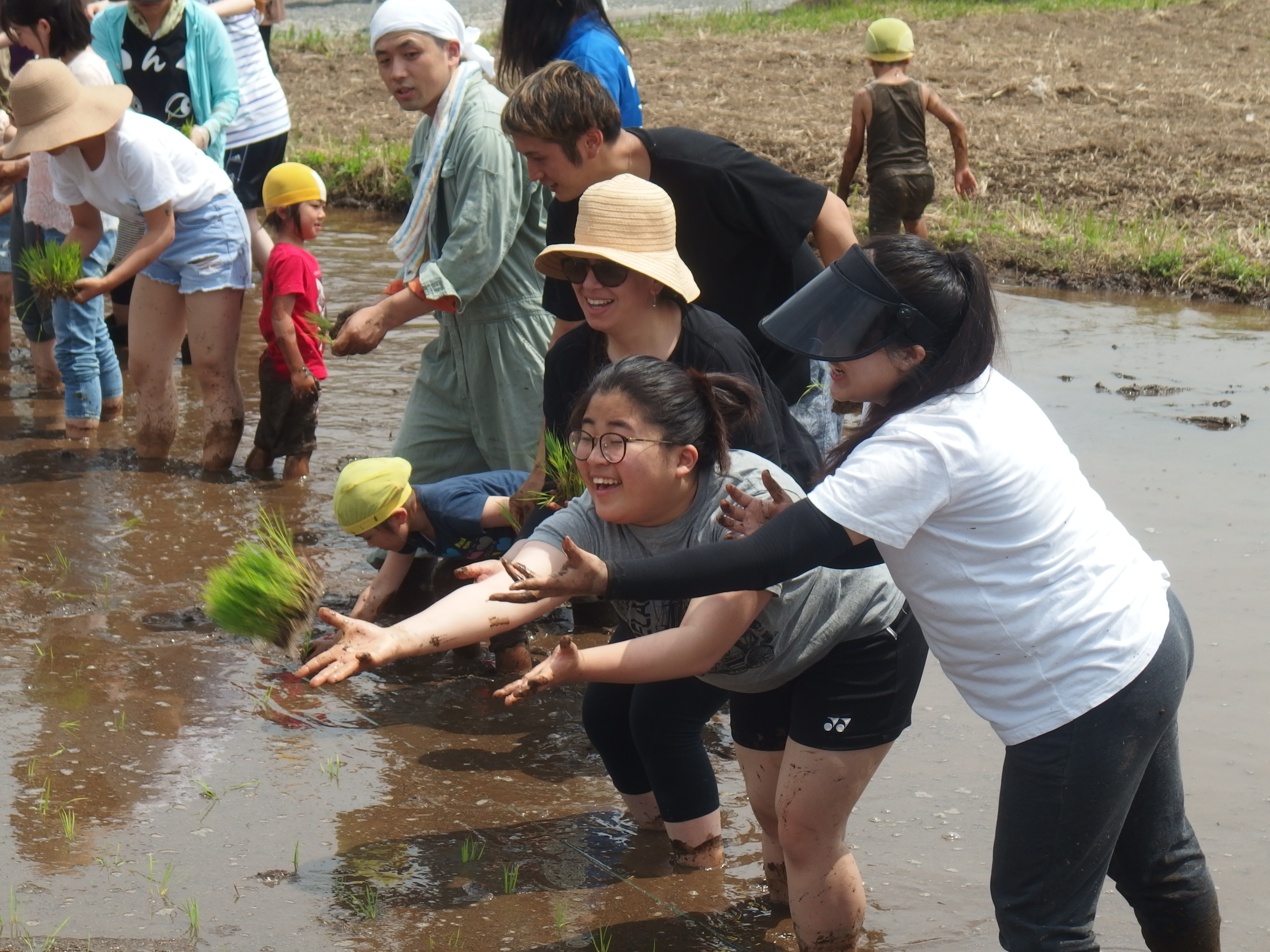 We started the day with the rice planting event. Our participants entered the paddy field barefoot and started to plant rice the traditional way. But they weren't alone! About twenty kids were there too, to have the same experience. As you can see on the pictures, it was a ton of fun even if the paddy field was quite small. Unfortunately, only the kids were able to have free fun on another rice field nearby. The participants of our free tour in Aso had other places to go for the day.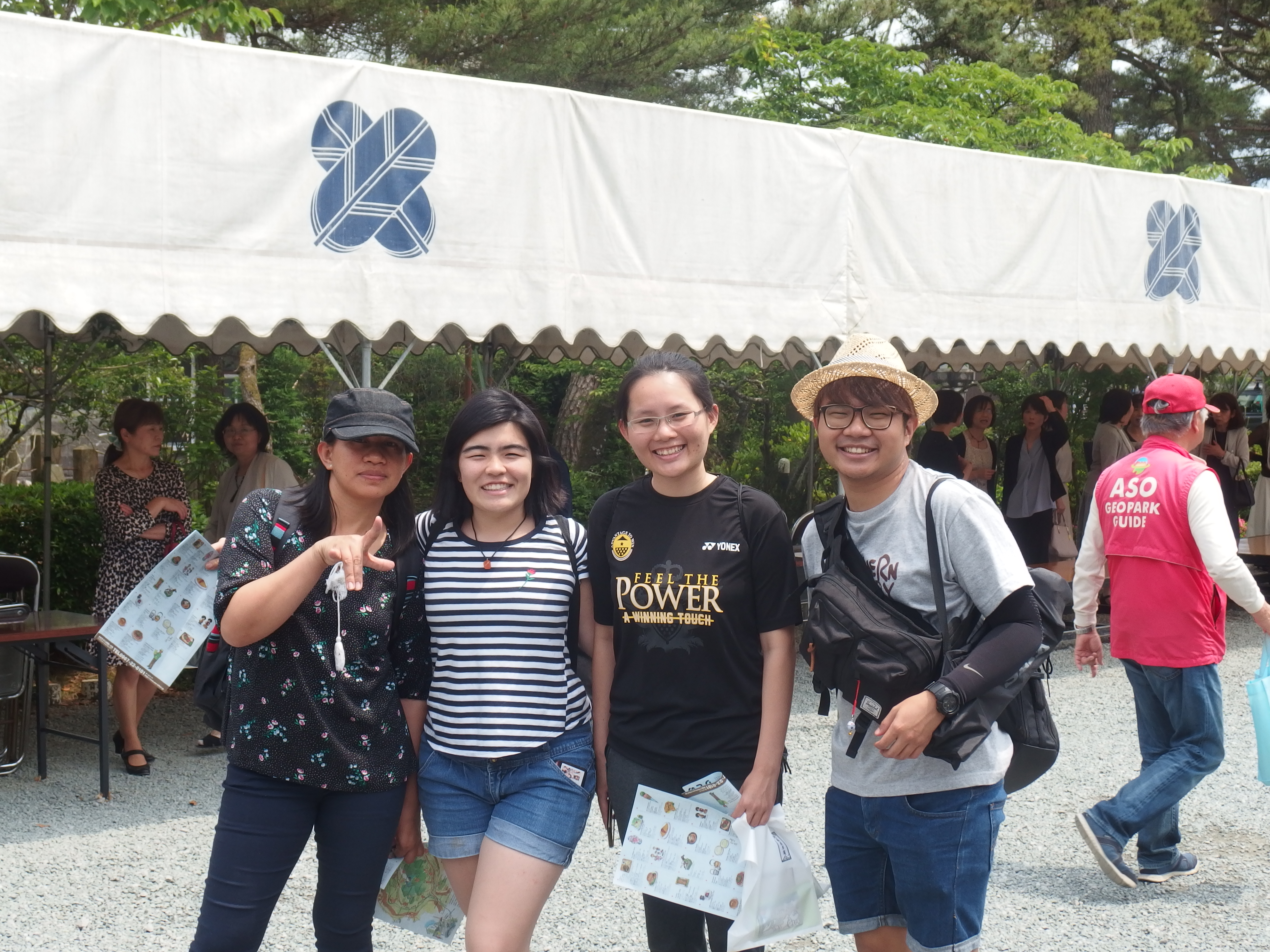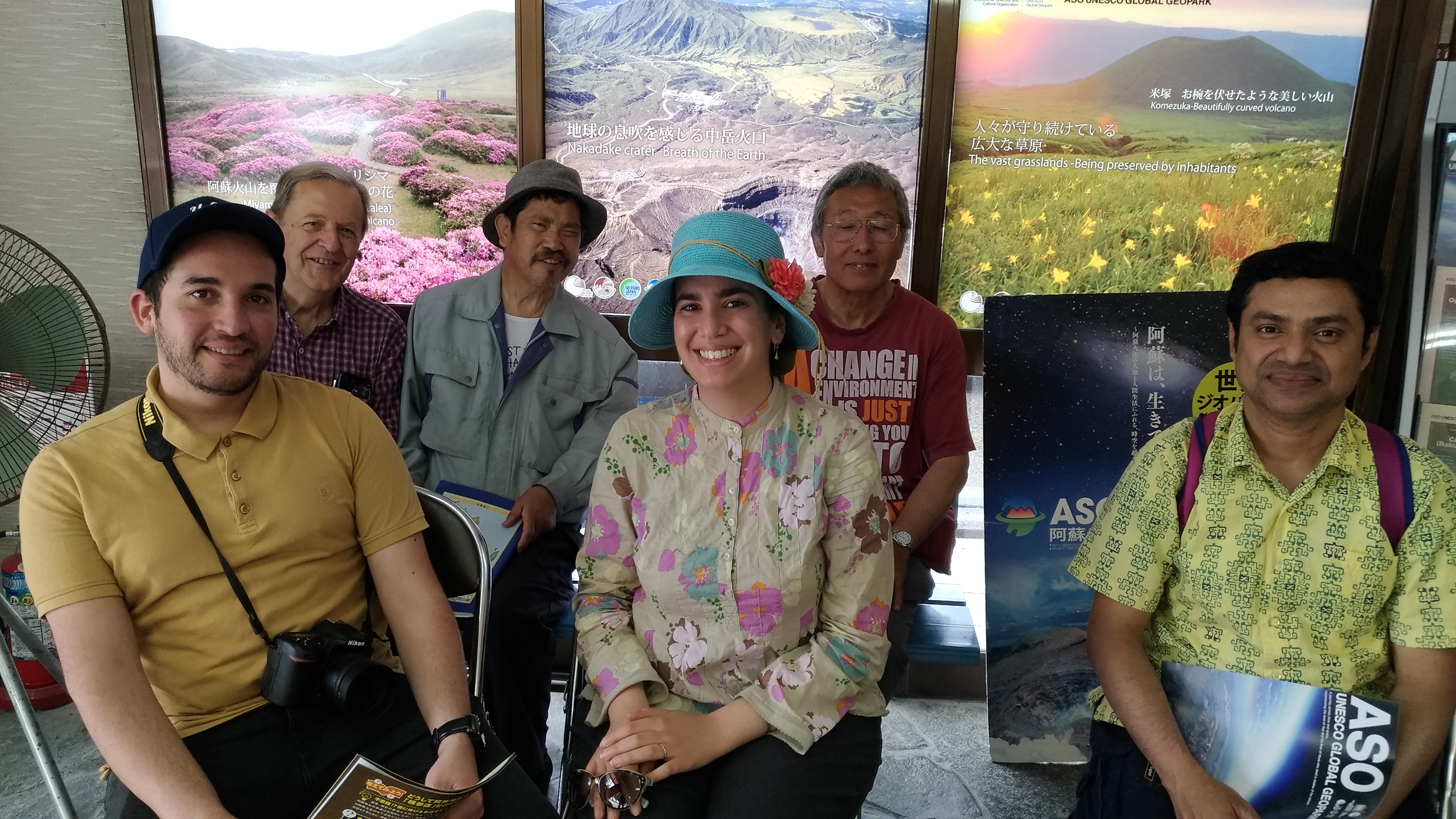 Our second destination of the day was the Aso Shrine. We stopped at the local community center to enjoy a handmade lunchbox. This Lunchbox was made by the owner of the accommodation called Kaze no Ne in aso. We then all enjoyed some free time at the Shrine and around the shopping street before heading to our last spot for the day.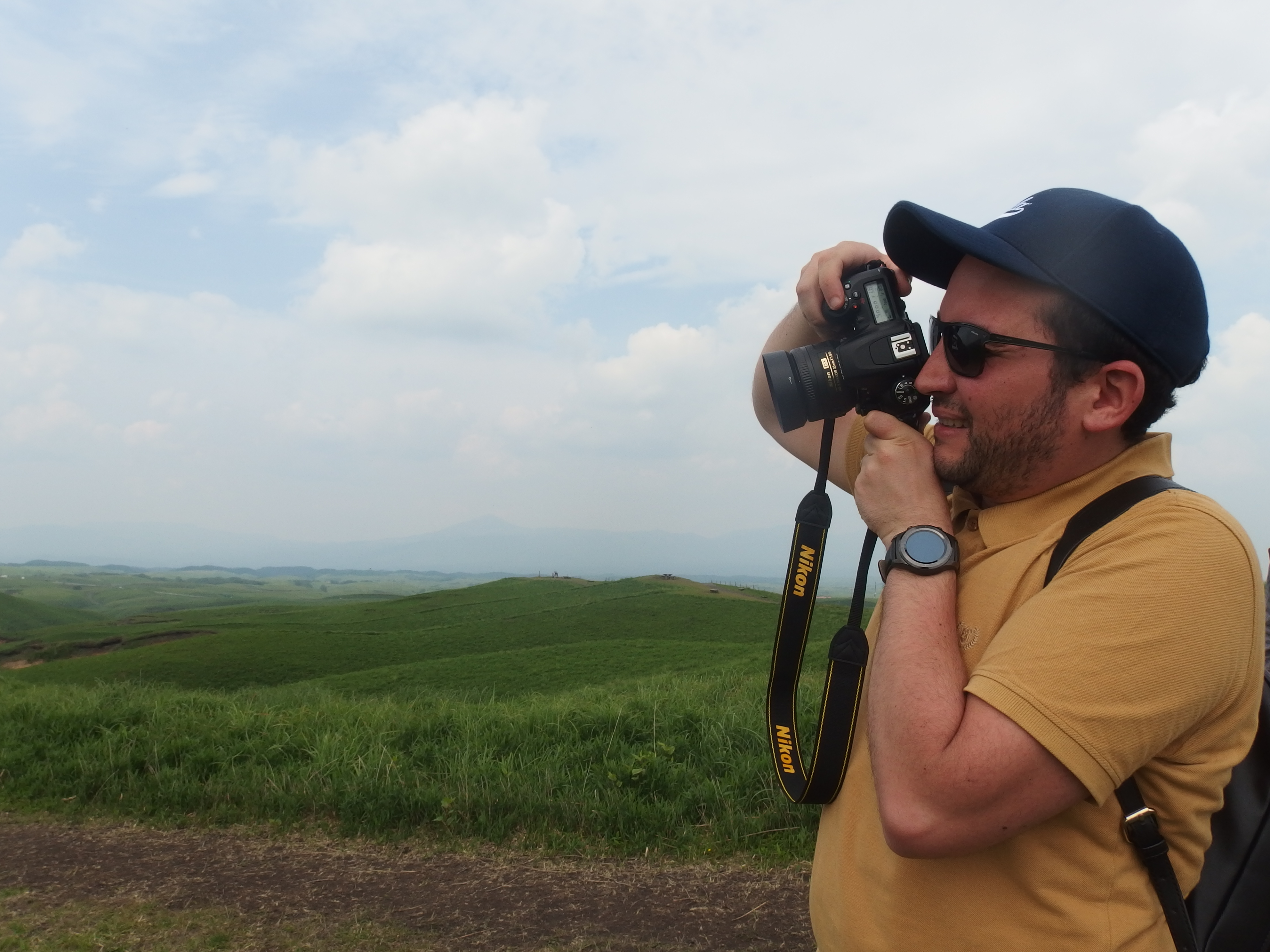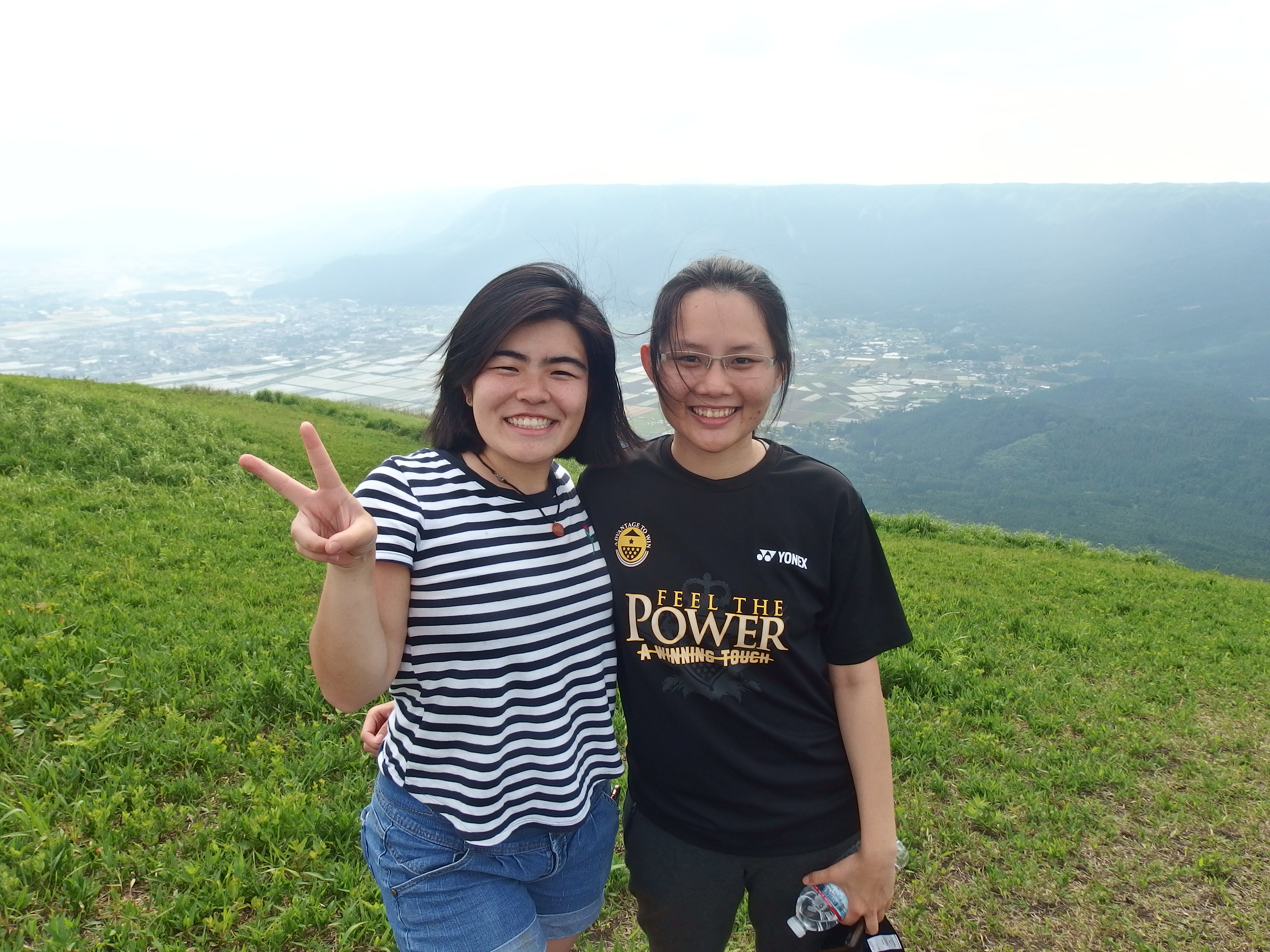 And what is the best before leaving Aso: to get a view of Mount Aso and the Caldera at the Daikanbou viewpoint. Daikanbou is not the most famous viewpoint in Aso for nothing. The view from there is astonishing. The weather was a little cloudy but it didn't stop all the participants to take many pictures all around. It is also the place where we were able to take a last group photo with everyone.  
I really hope everyone enjoyed that day as much as I did. Traditional rice planting is not something you can experience every day and everyone seemed to enjoyed it. It was nice to see this cultural exchange and I'm that is the kind of activity that benefits everyone.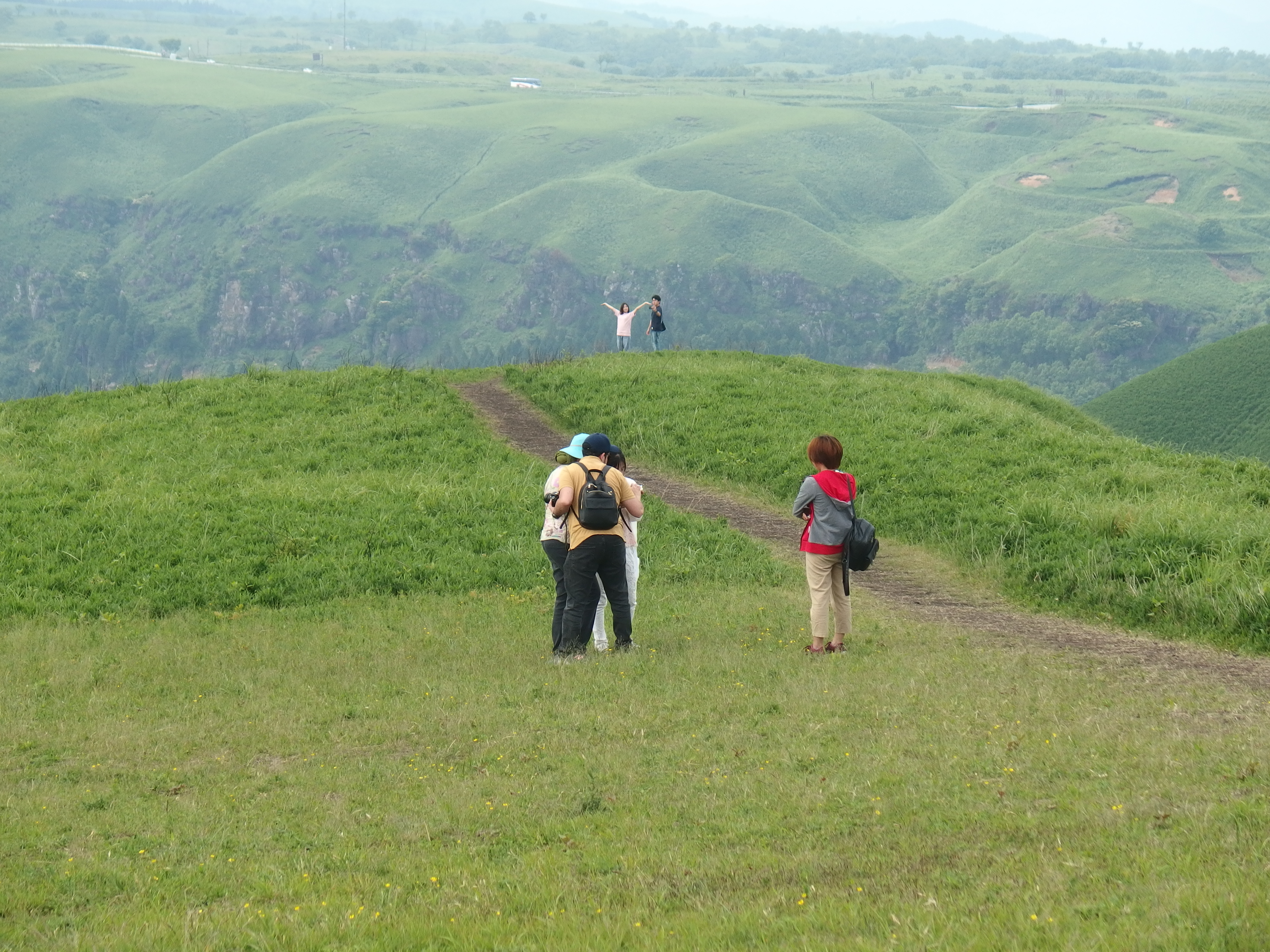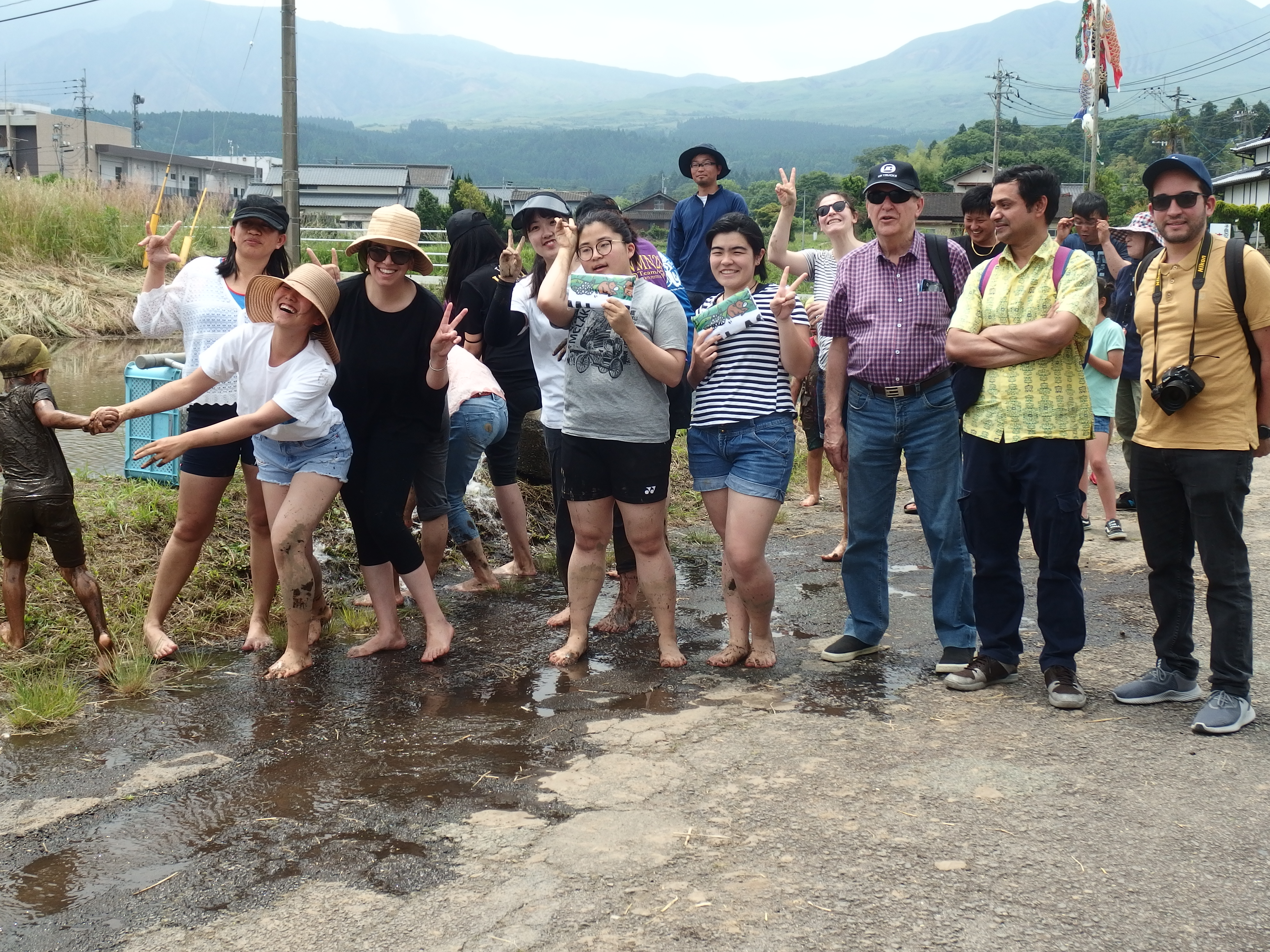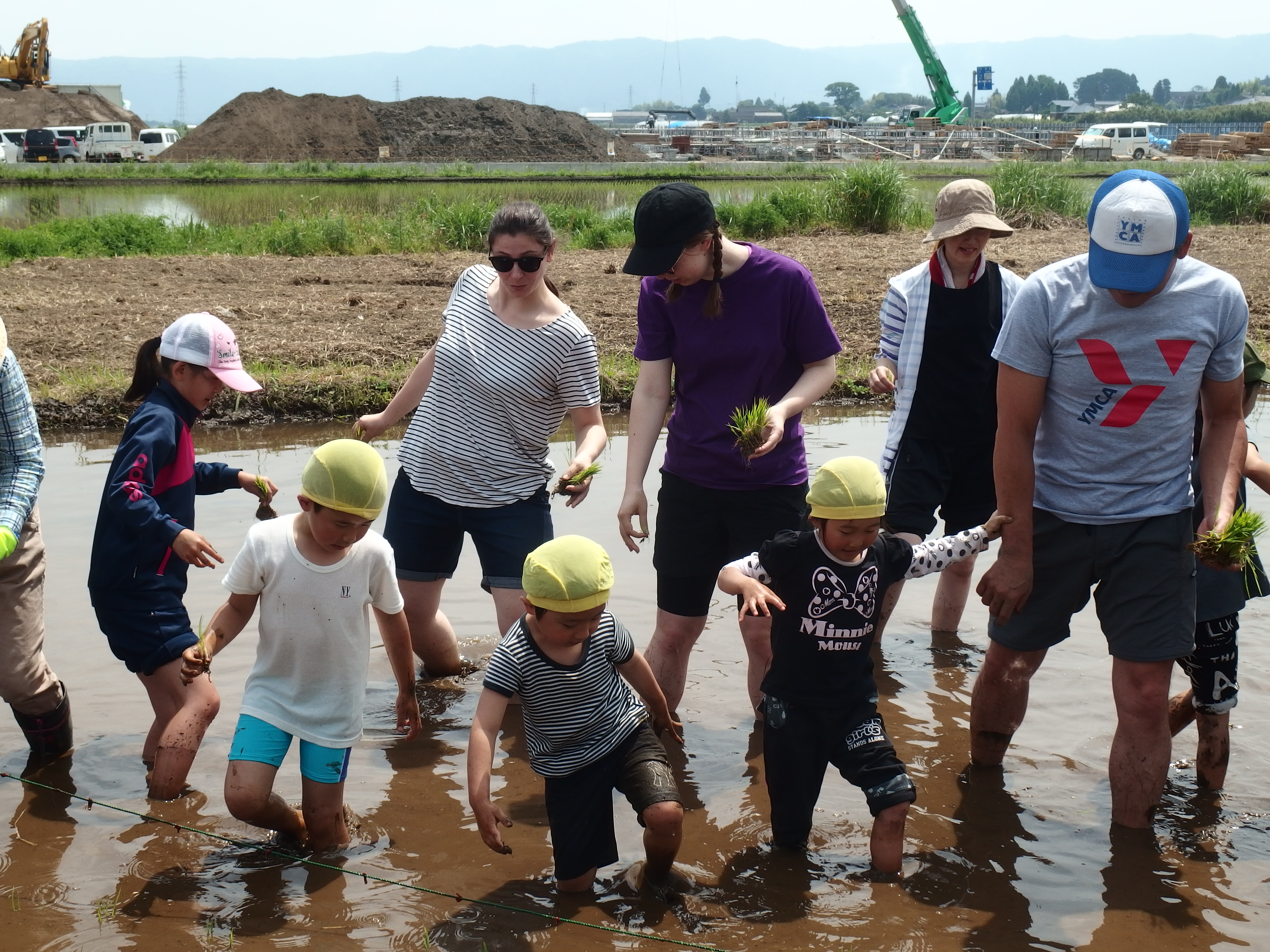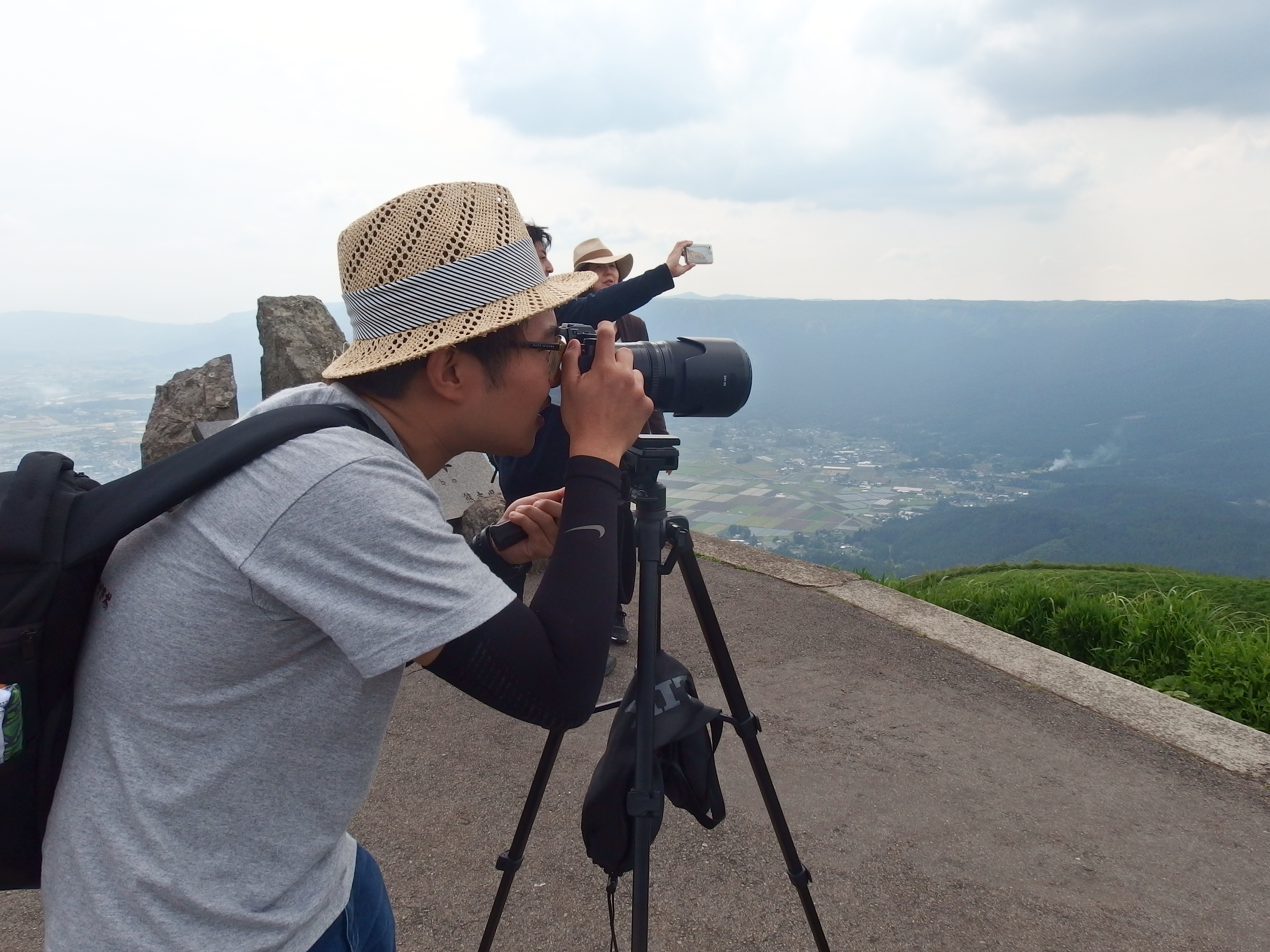 And thanks to Richard (picture above) for sharing with us some of the great pictures he took that day!
See you soon in Aso!
Franck.