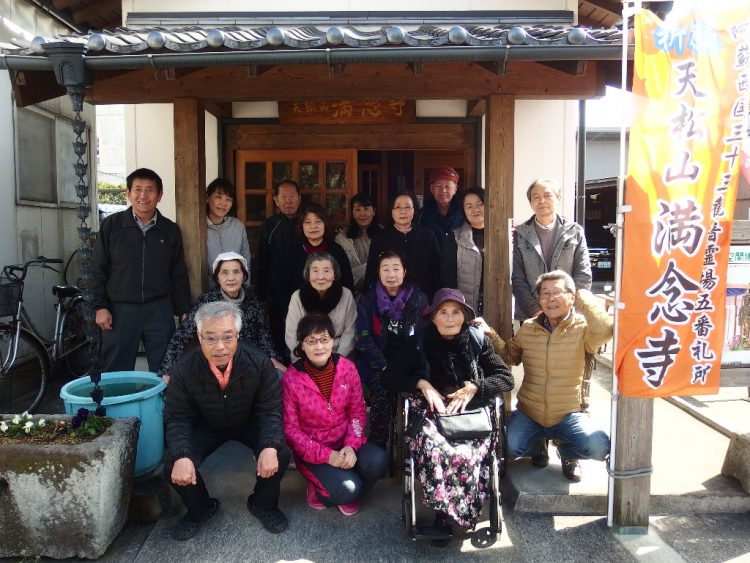 Yesterday I had the chance to go to the Mannenji to celebrate spring with some locals. Mannnenji is situated in Uchinomaki area next to Mantokuji Temple. It is a simple little building where is kept a statue of the goddess called Kannon in Japanese Buddhism. Note that you can access easily Uchinomaki by bus from Aso station if you don't have a car.
Hier, j'ai eu la chance de me rendre au Mannenji afin de pouvoir y célébrer l'arrivée future du printemps en compagnie de quelques locaux. Le Mannenji est situé dans le quartier de Uchinomaki, juste à côté du temple Mantokuji. Il s'agit d'un petit bâtiment plutôt simple oú est gardé une statue de la déesse Kannon du bouddhisme japonais. Il est à noter que Uchinomaki est facilement accessible par bus depuis la gare d'Aso.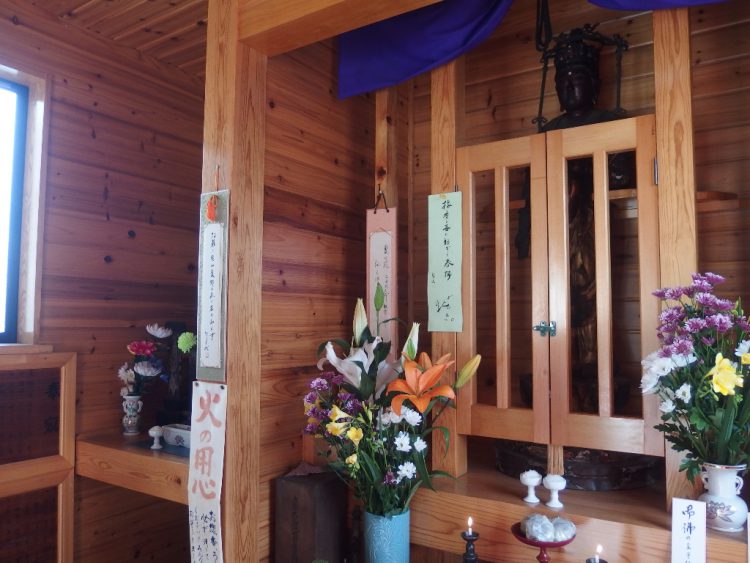 The group of people responsible for maintaining the Mannenji welcomed us at our arrival. We were able to pay our respect to the goddess and received a cup of tea. Mannenji seems to have an important place for buddhism in Aso because it is one of the 33 sacred grounds dedicated to the goddess Kannon and other buddhist deities.
Le groupe de personnes qui s'occupe de la maintenance du Mannenji nous a accueilli à notre arrivée avec une tasse de thé et nous avons alors pu faire une prière à la déesse. Le Mannenji semble avoir une place importante dans le Bouddhisme à Aso car il s'agit d'un des 33 lieux sacrés de la région dedies à la déesse Kannon et autres divinités du bouddhisme.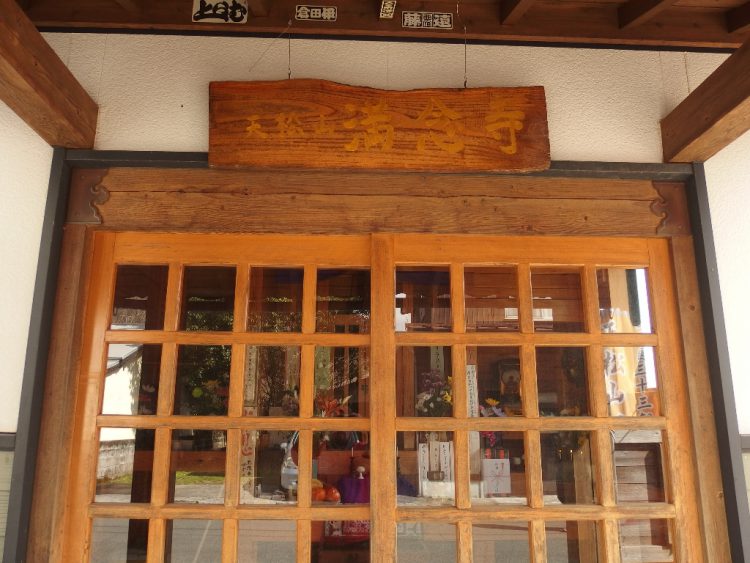 After that, we were able to eat with the locals some very delicious Japanese traditional foods. We started with some zenzai, a sweet hot soup made with red beans. We also received onigiri (ball of rice), ikinari dango, pickles and so on. Everything was so good!
Apres cela, nous avons pu manger en compagnie des locaux quelques plats traditionnels japonais pour le moins délicieux. Nous avons débuté avec du zenzai, une soupe chaude et sucrée faites avec des haricots rouges. Nous avons aussi recu des onigiri (boule de riz), des ikinari dango etc… Tout était vraiment très bon!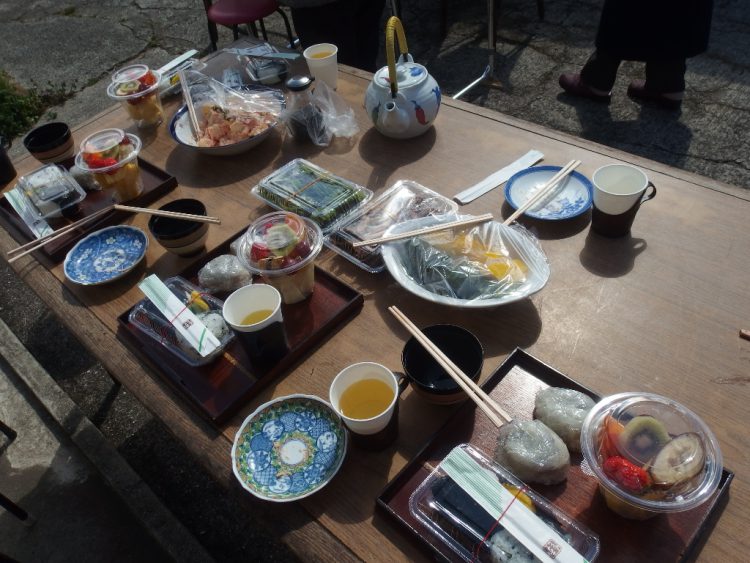 I'm proud to say that Michi no Eki Aso is helping financially these kind of places. I think it is important to preserve these treasures of Aso. They tell us the story of the area and help us keep the traditions alive. If you want more information about it do no hesitate to ask us on the comment section or on our English Facebook page. See you soon in Aso!
Je suis fier de pouvoir dire que Michi no Eki Aso aide financièrement ce genre d'endroits. Je pense qu'il est important de pouvoir préserver ces trésors d'Aso. Il nous raconte l'histoire de la région et nous aide à perpétuer les traditions. Si vous désirez de plus amples informations concernant ce genre de lieux sur Aso, n'hésitez pas à nous poser vos questions dans la section des commentaires ou sur notre page Facebook en anglais. a bientôt sur Aso!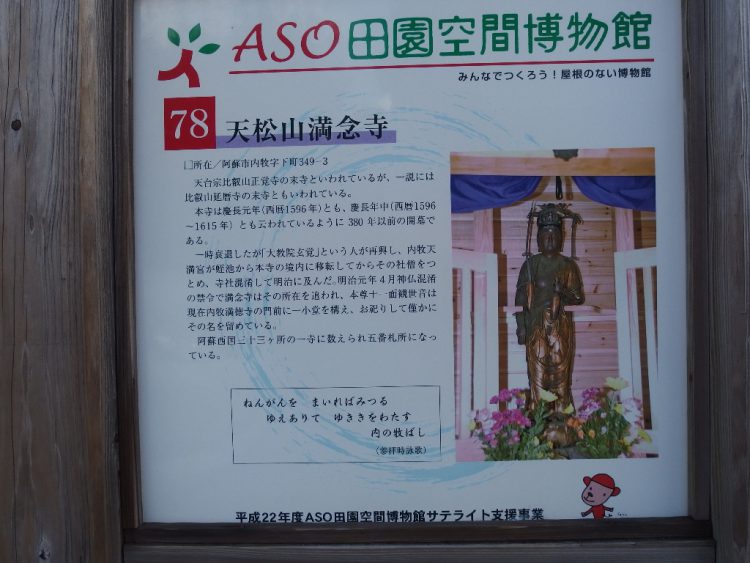 Franck