Hello, mina-san!
Today, we're going to experience the Aso Uchinomaki Onsen! Uchinomaki is the most famous hot spring sanctuary in Aso. When people mention Uchinomaki, they are usually referring to the onsen here! Today, we're at one of the local hot spring hotels: Yumeoi-so. You can take a bus from Aso Station to Asoshi Shokokai Mae, and it's about a 5-minute walk to get here. The bus fare is around 300 yen. For those of you driving on your own, don't worry – Yumeoi-so provides its own parking area as well.
Today, we're only experiencing the foot bath. For those interested in public baths or wanting to reserve a private bath, you can inquire and make reservations on their official website too. Most of the foot baths here are outdoors. You can get a small towel from the front desk in advance. While the foot bath area isn't large, it's quite comfortable. The water is very clear, and as for the temperature, personally, I felt it was a bit too hot when I first dipped my feet- they turned red after just a short while! But after a little adjustment, it was just right. The Japanese tourists next to us seemed quite accustomed to the temperature, though – haha!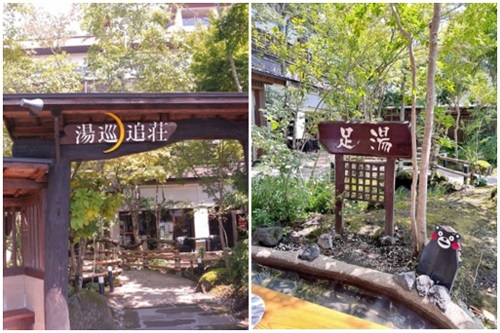 After finishing the foot bath, we took a short detour to a nearby shrine: Uchinomaki Sugahara Shrine. It's only about a five-minute walk away. There's a small torii gate next to the entrance, and we noticed that the locals were bowing and passing through it, so we followed suit. It's said to bring good luck(?).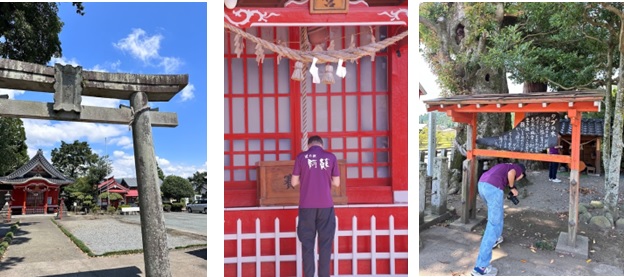 Afterward, we decided to have ramen for lunch!
"Baton Ramen Fukufuku" is a ramen specialty shop. The interior isn't very spacious, and once you're seated, you can even see the owner preparing ingredients and cooking upfront. Their signature dish is the "Baton Ramen," with the soup made from horse meat and pork bones, resulting in a rich and flavorful taste. Additionally, they offer choices like soy sauce and tomato-based soups for those who prefer different options.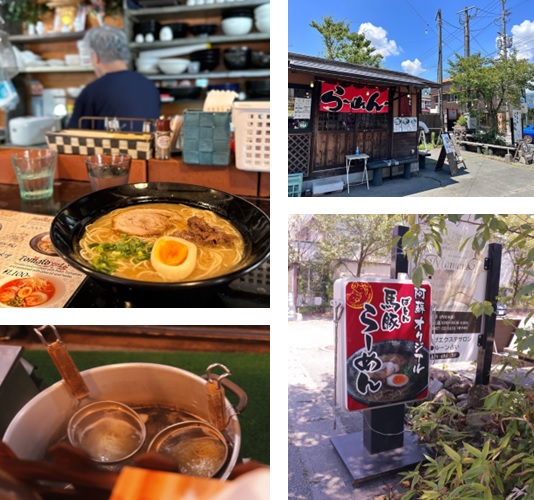 After lunch, dessert is a must, right?
Right next to the ramen shop is an ice cream place called "Pâtisserie d'Aso MIYUKI." While they mainly sell Italian-style gelato, their beverages and cakes also look fantastic!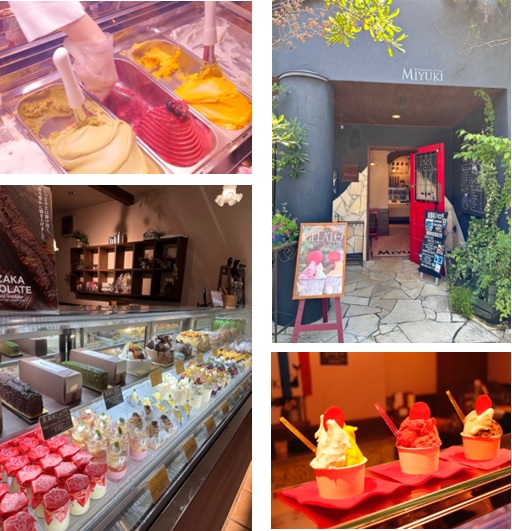 Today's itinerary can be completed in about three hours, making it a perfect morning activity!
Everyone is welcome to come and experience Uchinomaki in Aso 😁❤️ Thank you all!
Aling