In today's new blog entry, I will introduce you to another shrine in Aso, called Ubu Shrine. In addition to be popular with the locals who come here to pray for a good harvest, this shrine is also known by young mothers who pray for being able to produce enough good milk to feed their newborn child.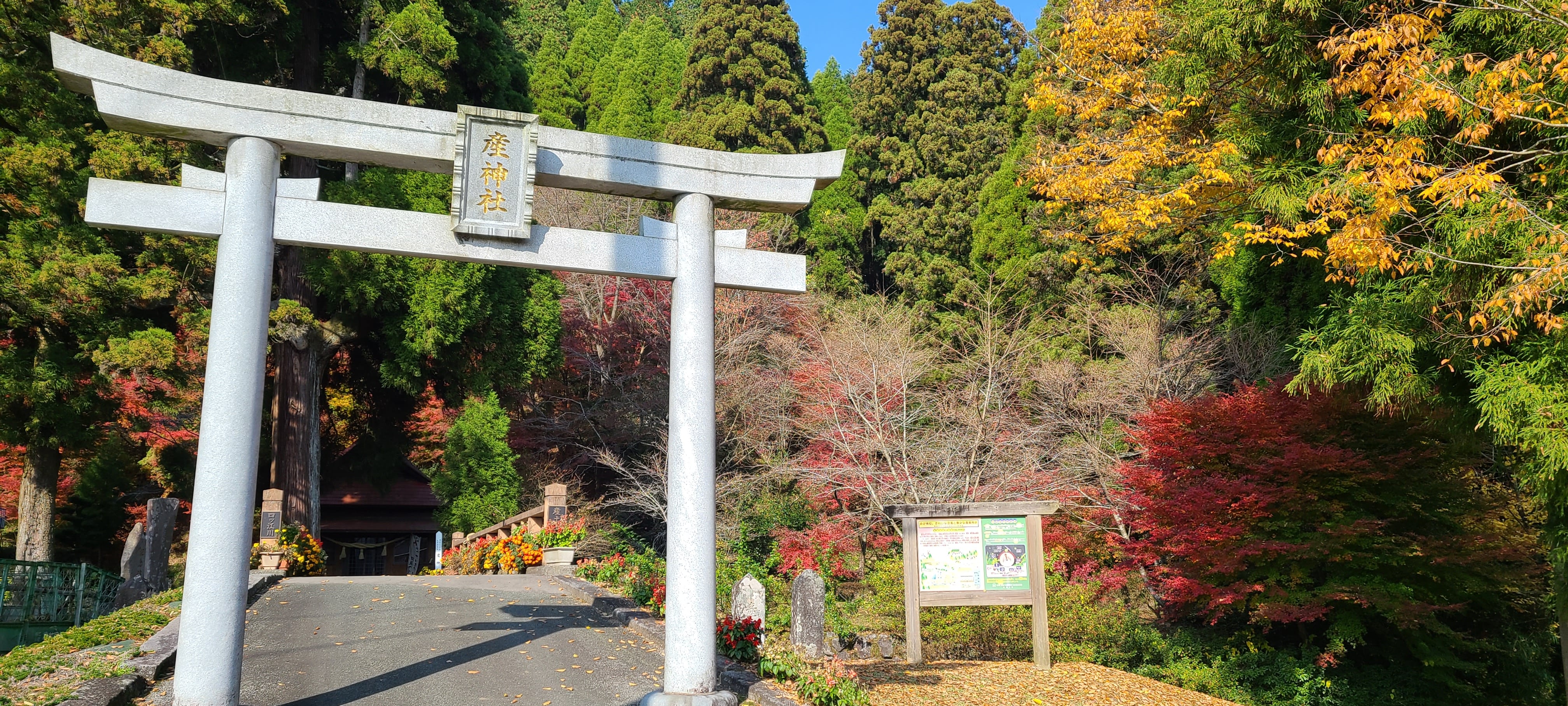 The best period to visit Ubu Shrine is during Autumn. This is during this season that you can enjoy the red leaves of Japanese cedars and the yellow ones of the gingko trees. It gives to the place a totally different atmosphere. I was able to go there myself last month and took many pictures you can see in this blog. Unfortunately, the pond on the right of the shrine was empty at that time, but it may have been just for maintenance.
Ubu Shrine is also my daughter's favorite shrine in the area. To say the truth this is because there is a children's playground just next to the shrine. If you have kids, this a good way to visit the shrine while they enjoy some playtime on their own.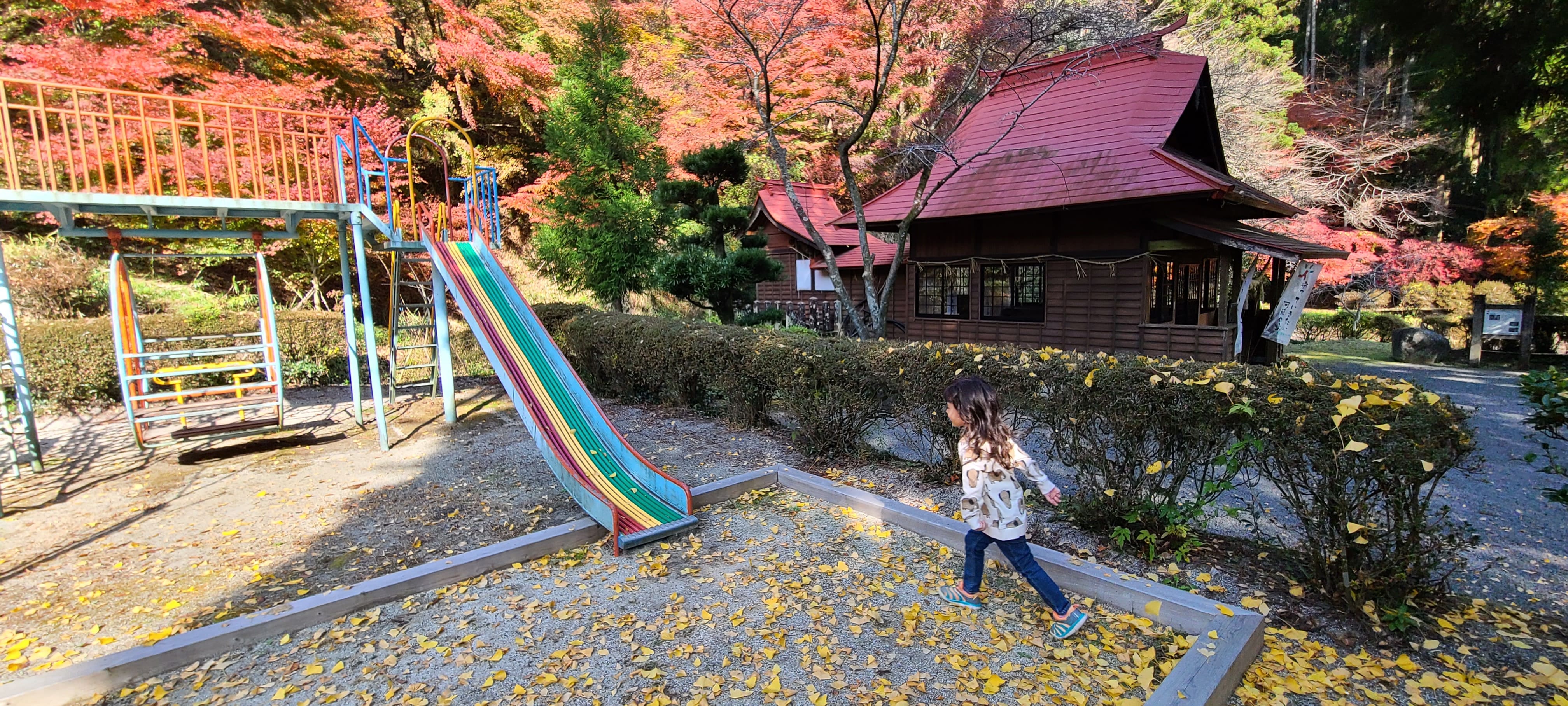 Ubu Shrine is situated in Kario district in the North-West part of the caldera. Unfortunately, there is no public transportation to get there directly from Aso station. The best way is then to rent a car or why not try to enjoy Aso on a bicycle.
As always, if you have any question, please ask us on our Facebook English page! See you soon in Aso!
Franck.