Good day everyone!
Have you heard about the restoration of JR Hohi Line happening on 8th August 2020?
It's less than a month from now, aren't you excited about that?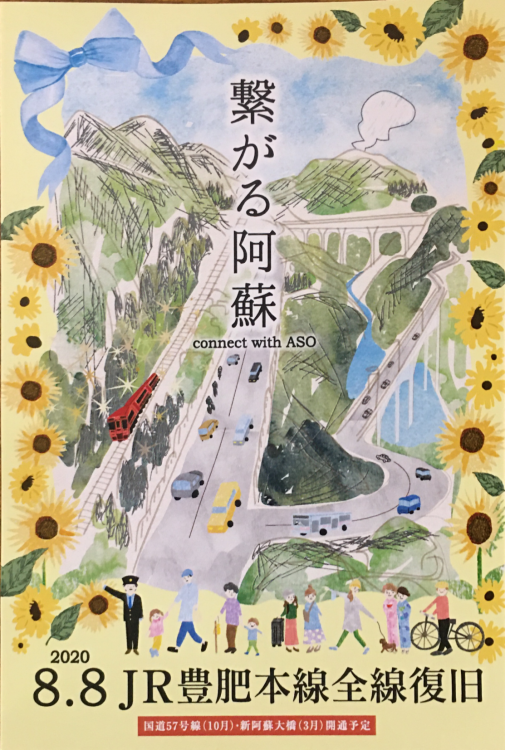 Details shared by JR Kyushu Railway Company ⇩
https://www.jrkyushu.co.jp/english/pdf/202008_HohiMainLine.pdf
That makes traveling from Kumamoto City to Aso at ease.
To those who may not be aware that a strong earthquake hit Kumamoto Prefecture in Kyushu on April 14, 2016.
That unfortunate disaster resulted a huge damage in Kumamoto city and many areas in Aso, many lives were lost, buildings and roads were also badly damaged, until now, they are still trying their very best to rebuilt it.
The JR Hohi Main line is bound from Kumamoto station and ends at terminal of Oita station.
And the closure of the station between Higo Ozu and Aso has been suspended since the Kumamoto Earthquake in 2016 leading to many inconveniences to travellers visiting Aso region.
Putting aside these tragedies, let's look ahead!
Good news is, everywhere in Kumamoto is striving hard and are gradually coming back strong and Kumamon can't wait to see you back!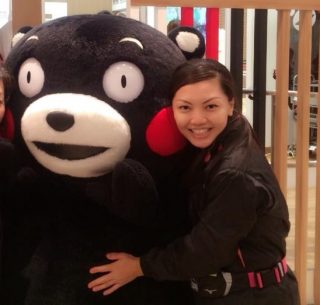 Herewith attached of website which shows the 37 stations from Kumamoto City to Oita station which may help you on your travel on checking the train timetable schedule ⇩
https://transit.navitime.com/en/jp/line/00000027
To those living in Japan, you may wish to take this opportunity to visit or revisit Aso.
Beautiful nature in Aso and lots of outdoor activities awaits your return!
You can enjoy different view of Aso in different season!
Viewing of beautiful Sakura during Spring in Aso!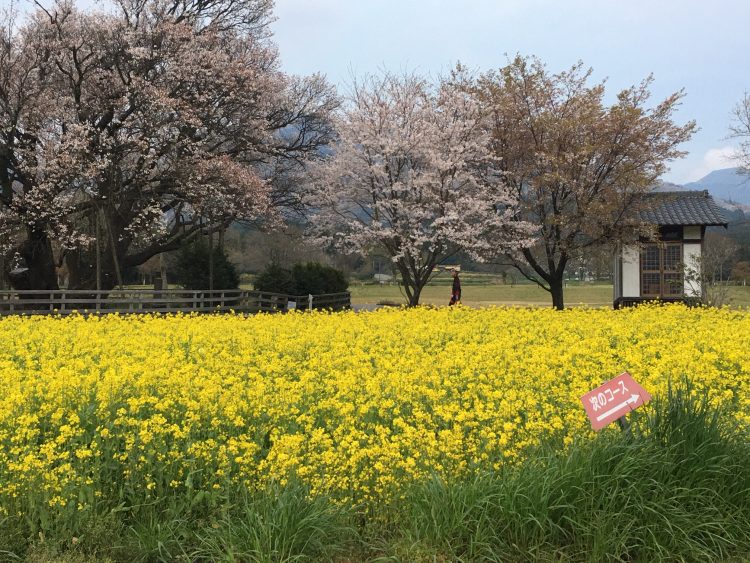 Cycling around Aso is also a good recommendation to move from places to places, for example cycling around during Sakura viewing season in Spring.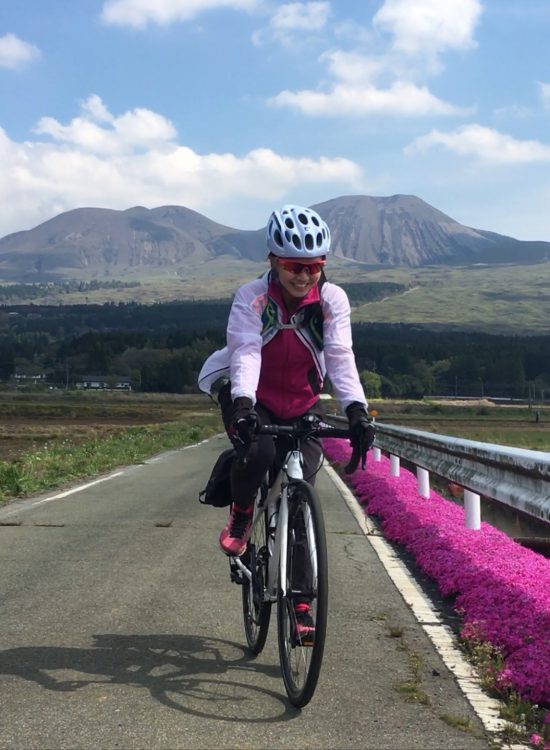 Experience Paraglider and enjoy the magnificent view around Aso!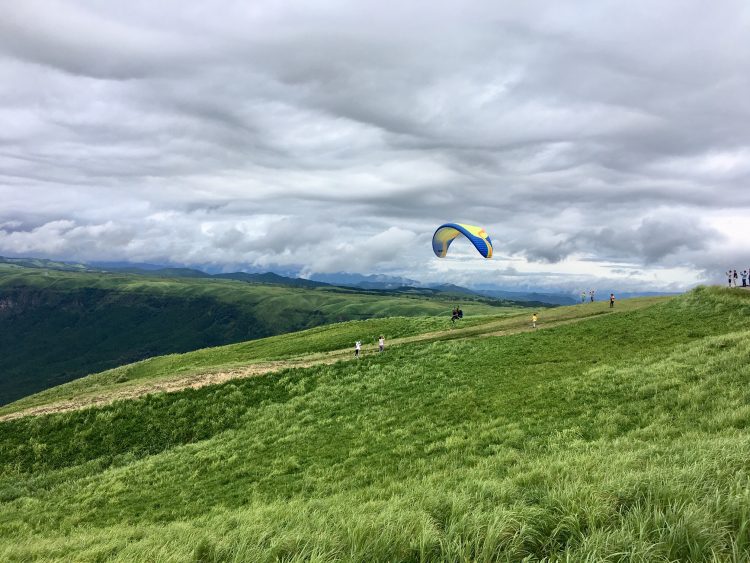 Experience Bockerl gliding in the grassland of Aso.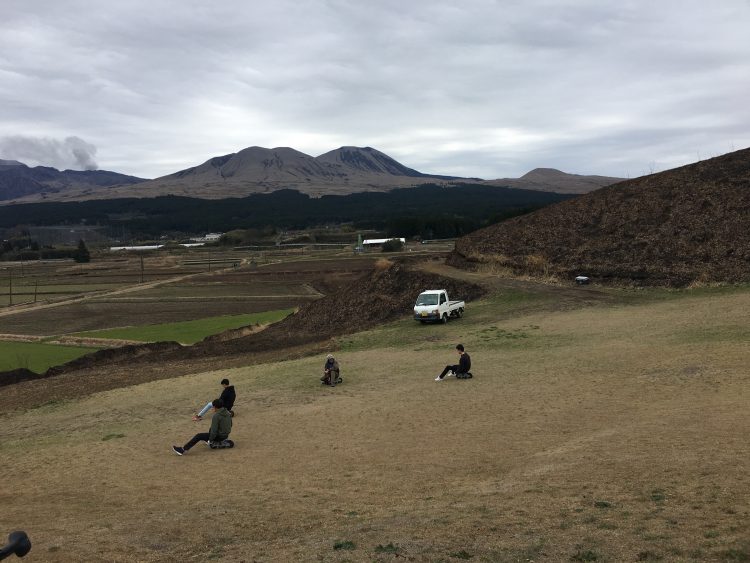 Beautiful Japanese pampas grass during Autumn in the lovely nature of Aso!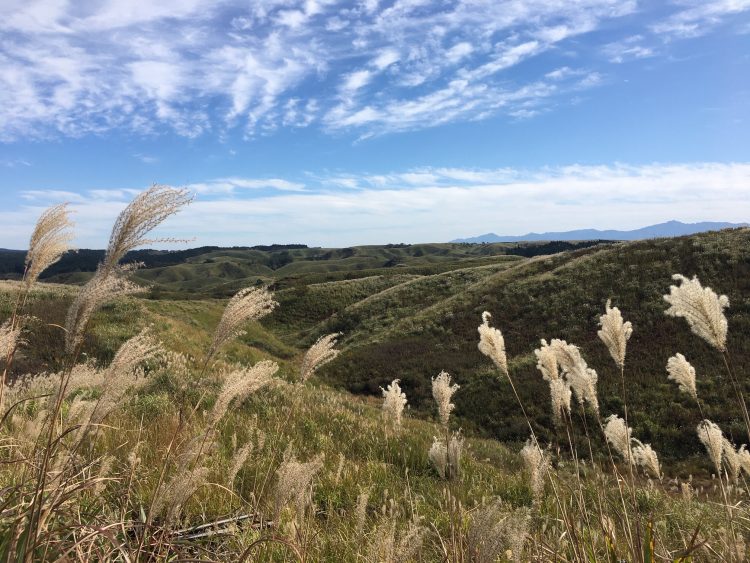 During winter time in Aso, cycling is also possible!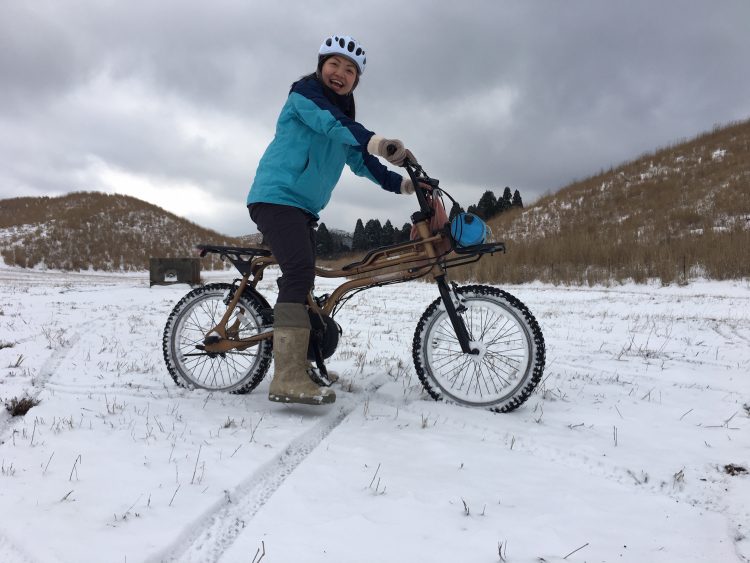 There are simply so much nature beauty that should not be miss here in Aso!
It's simply endless of beauty that you should come down to Aso to discover yourself!
Here's website with list of activities for your consideration and itinerary planning when you visit Aso!
http://www.asocity-kanko.jp/en/top/
Don't hesitate to check with us on issues regarding your travel to Aso. We will try our best to assist in ways we can.
We hope you enjoy the above sharing and see you soon in Aso.
☆~Yoshimi