Hello Everyone!
I shared about the 36 spots of natural spring water in Aso Mizuki strolling along Ichinomiya and now let's get into some food enjoyment in Aso along the same street where you can enjoy both Aso Mizuki stroll course and mouth-watering food delights.
Do you know what is Kumamoto prefecture local specialty? Some of you may know it and well that's horse meat and here in Aso; this shop by the name of Torimiya (とり宮) which is a long-established meat shop since 1955. They are popular in their handmade horse meat croquette and those who love Japanese fried chicken, please also give that a try! It's simply crispy, juicy and tasty and I shall not comment further but for you to try out!
You can also find one of the natural spring water within a corner of the shop and the spring water is named after the shop as shown on the picture below⇩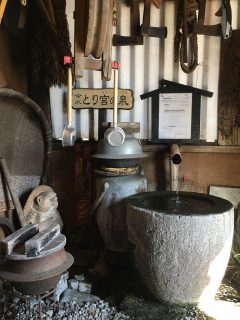 And here's the outer layout of the mentioned shop to look out for ⇩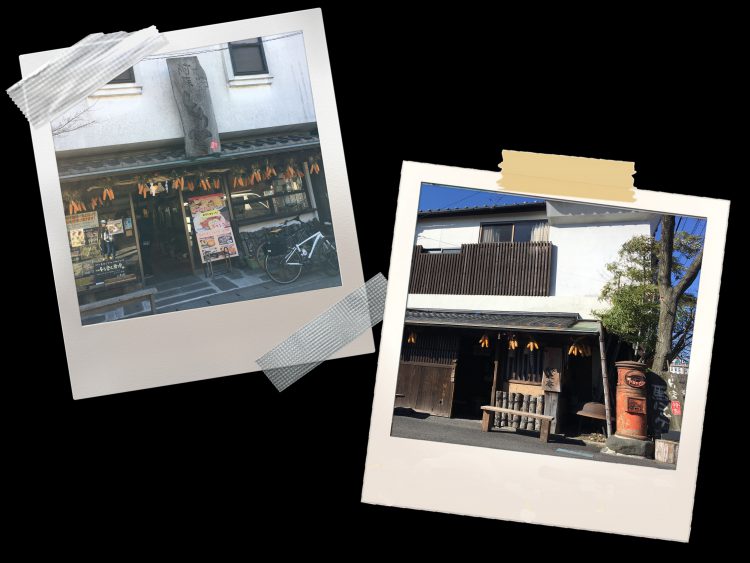 Curious about what's available in their shop; check out preview menu below ⇩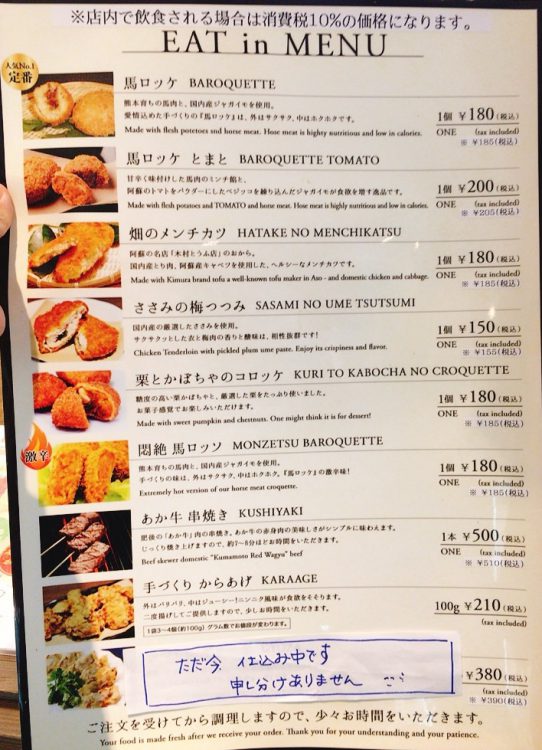 They have recently added new item which is Chicken Nanban as their Spring menu; and to be honest I have tried almost each item and not a single item isn't nice and that does makes me crave for more after savouring.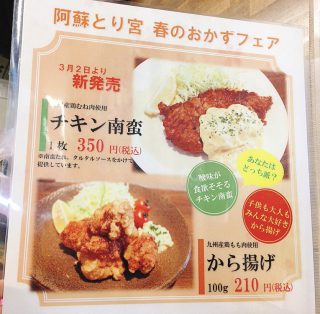 They welcome both take away and dine in too and I had them occasionally take out and added as side dish for my dinner and there looking at the picture below, doesn't it looks mouth-watering?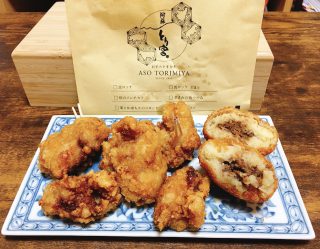 By the way each food order are make upon your order is place with Torimiya Shop; hence it does takes abit of waiting time before you can enjoy them; however while waiting, you can walk around the streets in Monzenmachi and I must say that its worth waiting!
Last but not least; besides the above menu, frozen items such as horse meat sashimi; horse meat hamburger, Aso cow hamburger and etc.
You may wish to refer to the below for more information.
「Online Shopping at Michinoeki Aso」where Aso special product can be obtain here in our Aso Michinoeki Online shopping, however it is only available in Japanese language and delivery nationwide in Japan if you are residing in Japan or a long holiday in Japan.
Aso Michinoeki operating hours are from 0900hr to 1800hr daily and we look forward to see you here in Aso soon! ~ ÿoshimi