Last Friday was the last day of work at Michi no Eki Aso for our two Taiwanese interns, Linda and Tiffany. We took this opportunity to visit some great places situated outside of Aso city.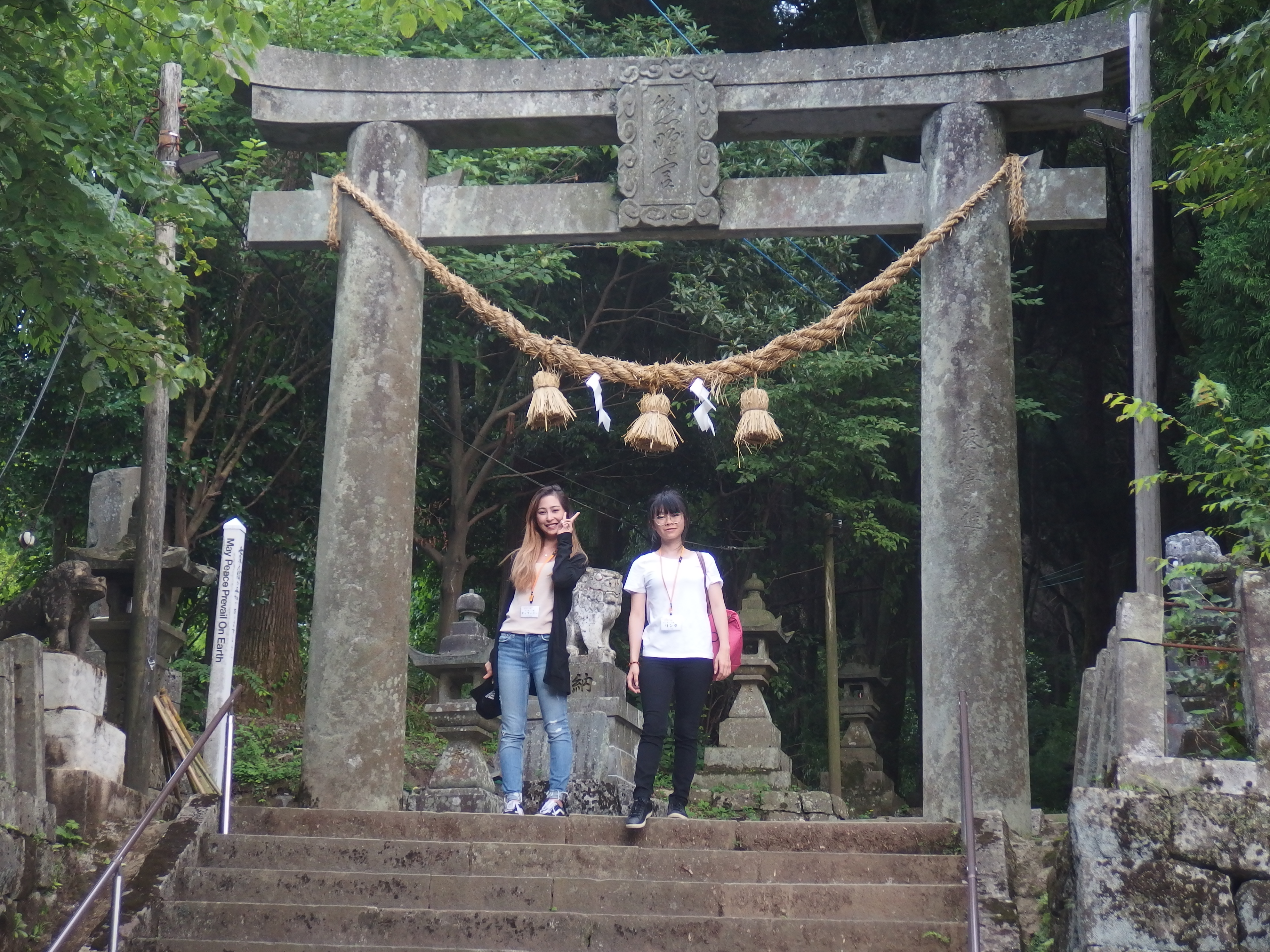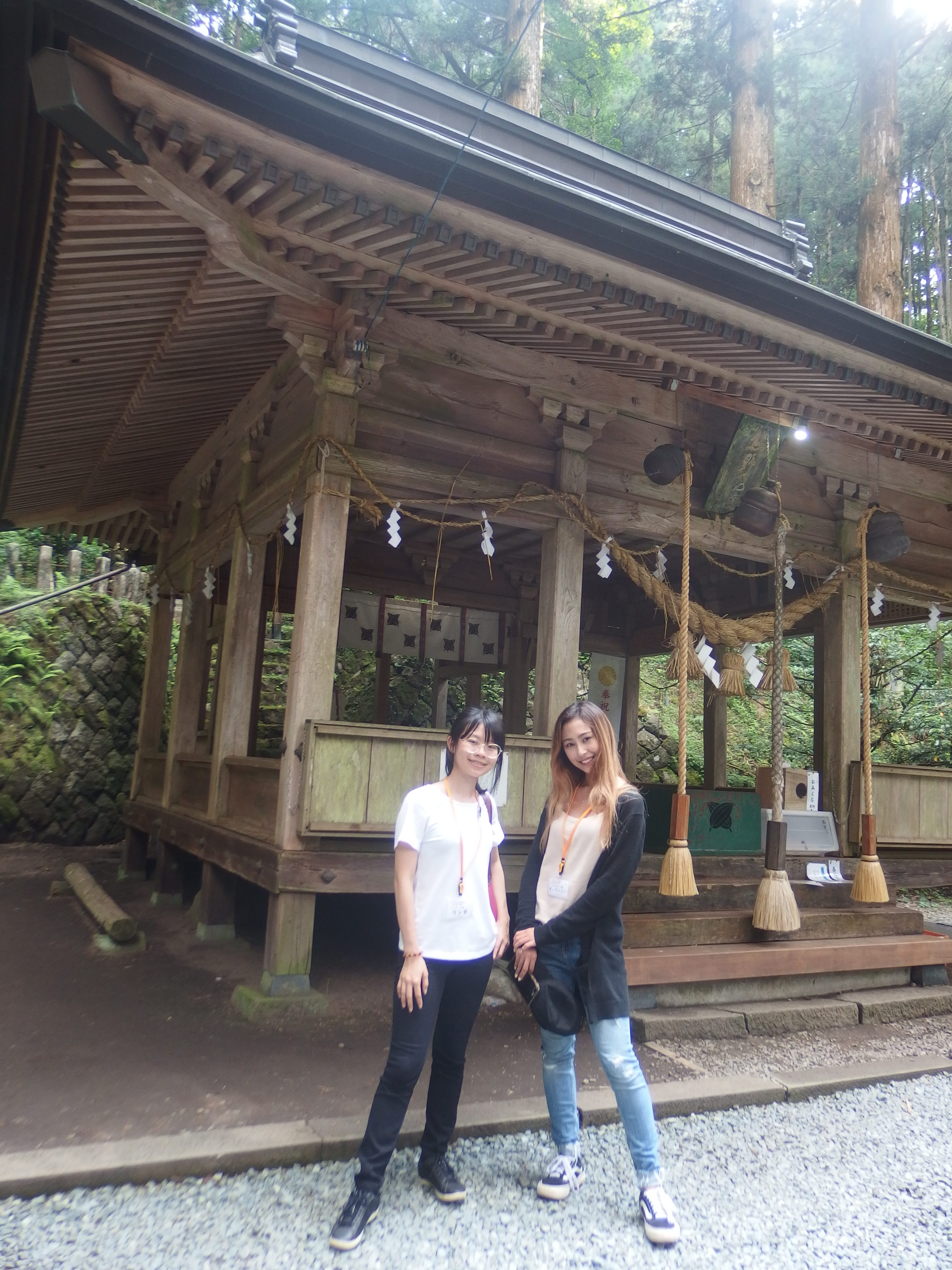 We first went to Takamori to visit Kamishikimi Kumano Imasu shrine also called Kamishikimi Kumanoza. This shrine is getting more and more popular every year. The best way to describe it is to imagine a scene in an animated movie made by the famous Hayao Miyazaki. At this time of the year, the long stairs leading to the shrine are surrounded by greens. You can take beautiful pictures there and our interns didn't hesitate to take as many as possible.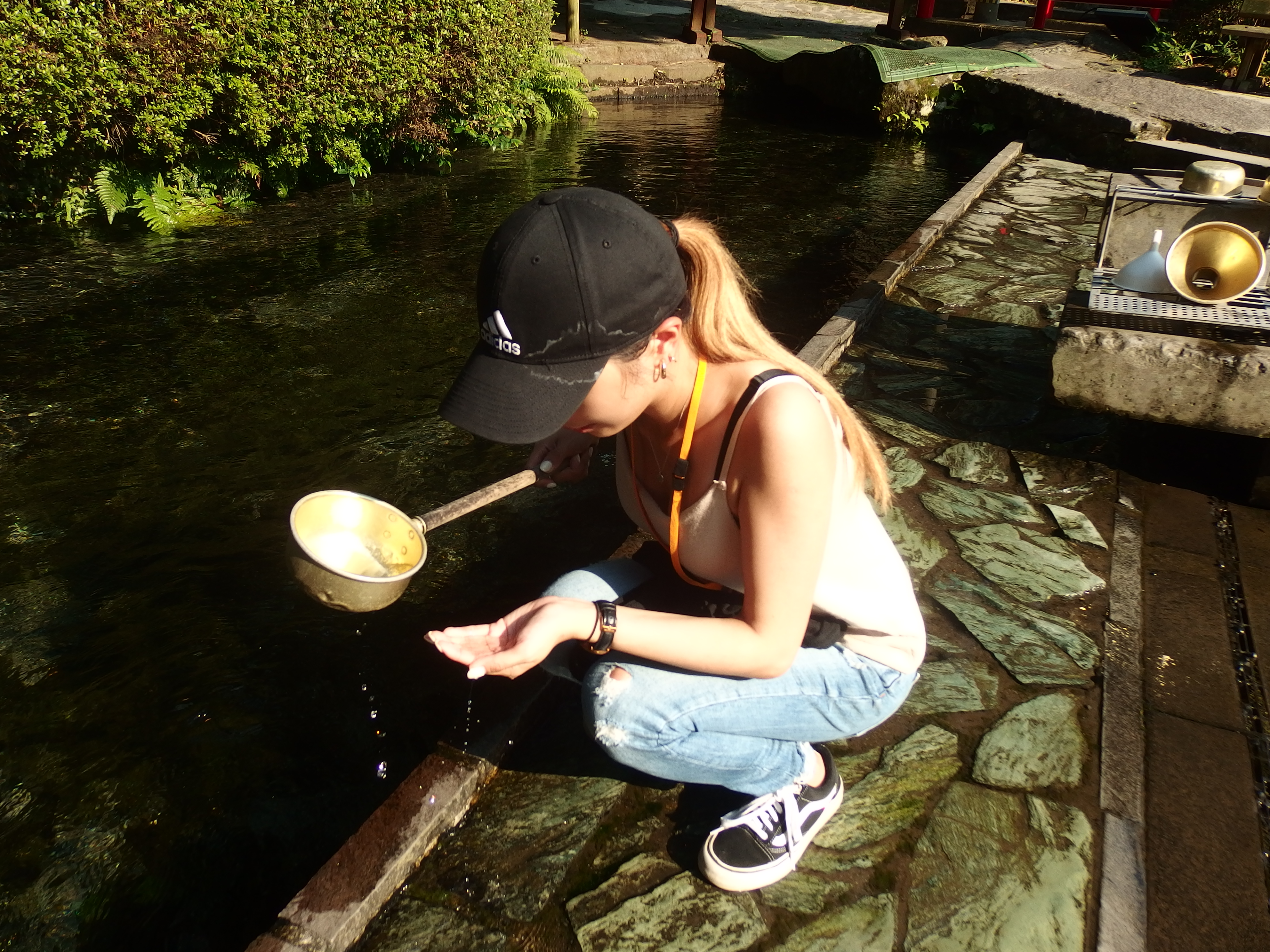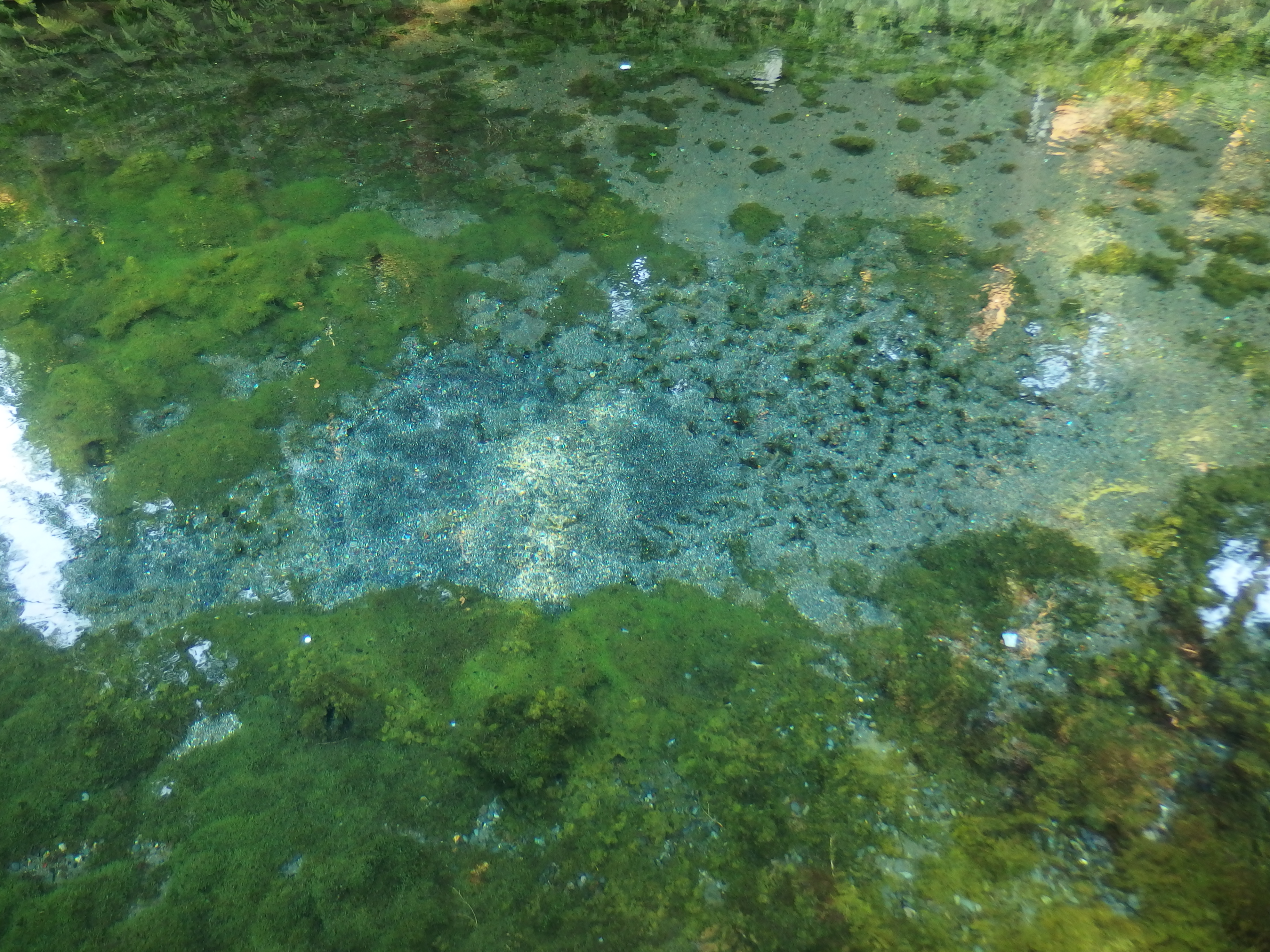 Are second stop was in Minami Aso at the Shirakawa water source. This water source is part of the best 100 water source in Japan. The water there is so clear and clean and stays at 14 degrees all year long. When it is as hot as it is right now, this is a great place to enjoy some fresh. Tiffany and Linda were able to get some water and found it delicious! It is also possible to buy some empty plastic bottles to fill by yourself on site.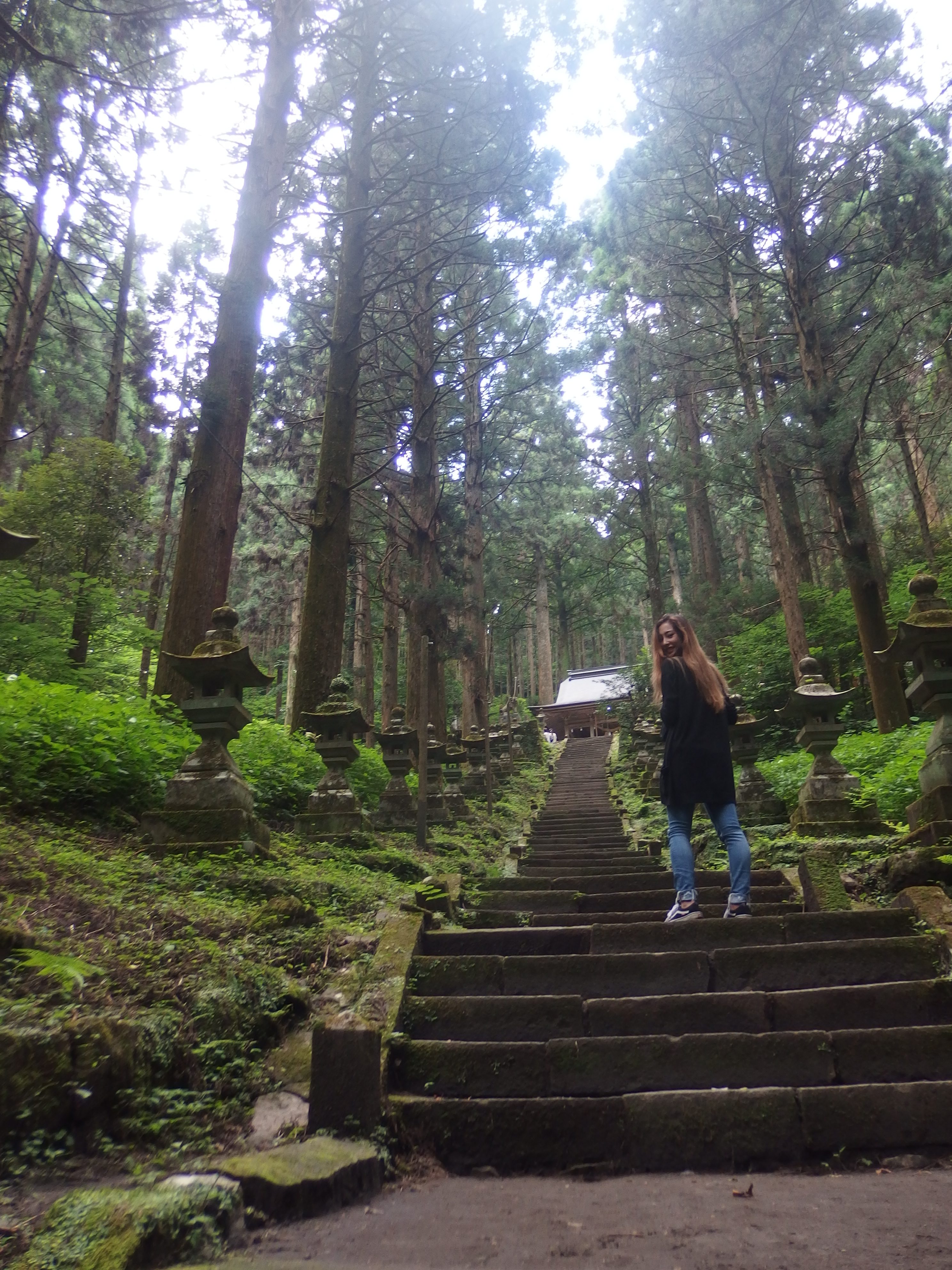 It was a short but really interesting afternoon. Our interns weren't lucky with the weather during a big part of the month but fortunately it got much better in the end. I hope they enjoyed these places which are unfortunately difficult to access when you don't have a car. See you soon in Aso! 
Franck.