ASO SHRINE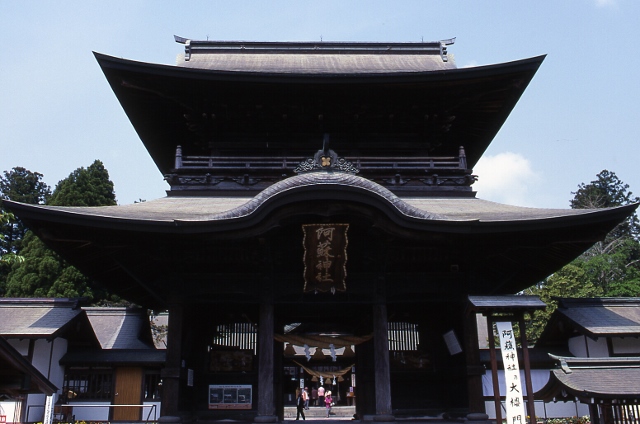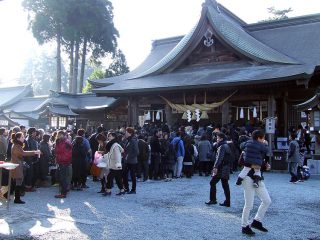 With a history dating back to more than 2000 years ago, Aso Shrine is the most important shrine in the area. Among the divinities enshrined here, three are believed to be the founders of Aso. The Hifuri festival and the Onda festival, two very popular festivals are held here respectively in March and July.
Unfortunately the shrine collapsed in April 2016 due to the Kumamoto earthquake. There is currently a fund raising to help to the reconstruction.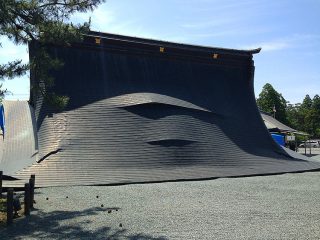 You can access Aso Shrine by car (10 minutes form Aso station) or take a bus at Aso station. Another possibility is to take a train to Miyaji station and then walk for around 20 minutes.
KOKUZŌ SHRINE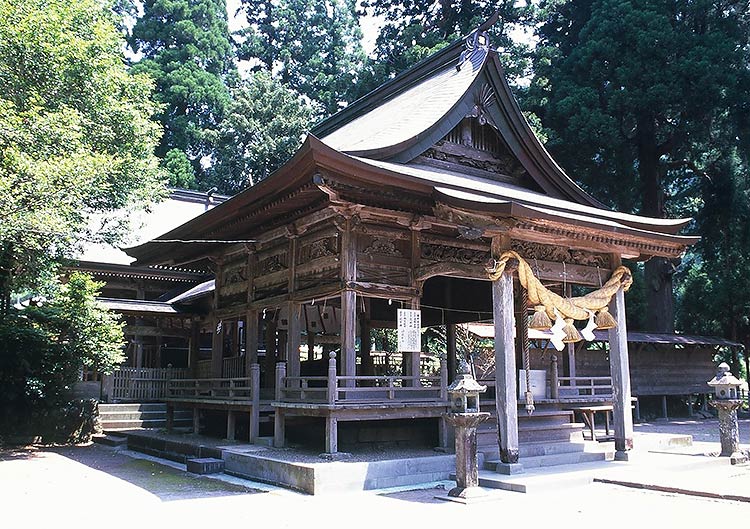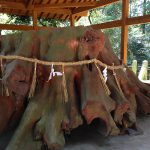 An old shrine surrounded by nature. This shrine is also famous for a huge Japanese cedar that were unfortunately heavily damaged by a typhoon in 1991. A part of the trunk is still on the shrine's ground for everyone to see.
If you like history, there is an ancient tomb (Kofun) just next to the shrine. You can even visit the inside of the tomb which is really rare in Japan.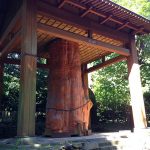 You can access the Kokuzō shrine by car (about 25 minutes from Aso station). It is situated north of Aso Shrine.
SAIGANDENJI TEMPLE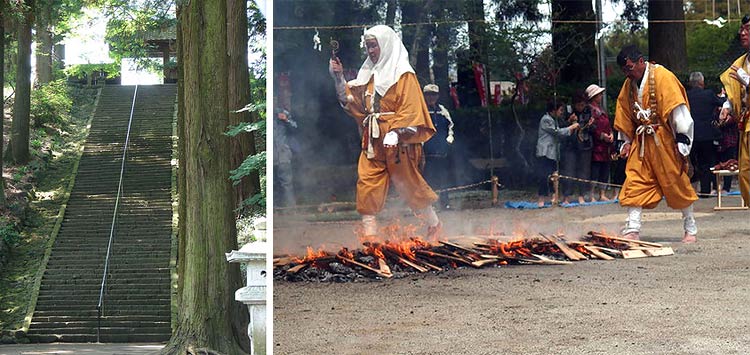 A buddhist temple situated near Aso station (10 minutes by foot). There you can enjoy every year a festival where you'll be able to walk on fire!